BY JILLIAN CORNACCHIONE 
Wadsworth's boys' and girls' track and field is still in motion. As the school year nears its end, members involved in the sport are sprinting their way to hard-fought victories as they conquer the districts meet and prepare to take on regionals.
Individuals who had qualified for districts recently traveled to Brunswick High School where they attended the OHSAA District Track & Field Meet. Wadsworth finished strong, leaving in huge triumph.
The current standings exhibit the outstanding performance of both teams. After two days of tough competition at districts, varsity boys' track and field came out in 3rd place, while varsity girls ranked 5th place overall.
There were a number of victories obtained at the meet in both boys' and girls' track and field. For girls' discus, Tira Tavanello finished 2nd and Hailey Montgomery placed 4th. Both are to advance to the regional meet.
In addition, many other relay teams advanced to regionals. Ashley Shelby, 10, Emily Kurtz, 10, Mina Leopold, 9, and Colleen Fry, 11, placed 3rd in the 4x200M relay. Selby, Ashley Quinn, 12, Teddi Farson, 11, and Colleen Fry, finished 4th in the 4x100M relay. The girls are extremely excited, and they are working hard every day as they train for the next step on their way to states.
"This year, I really hope that we can all go into the regional competition mentally prepared for what we need to do," said Kurtz.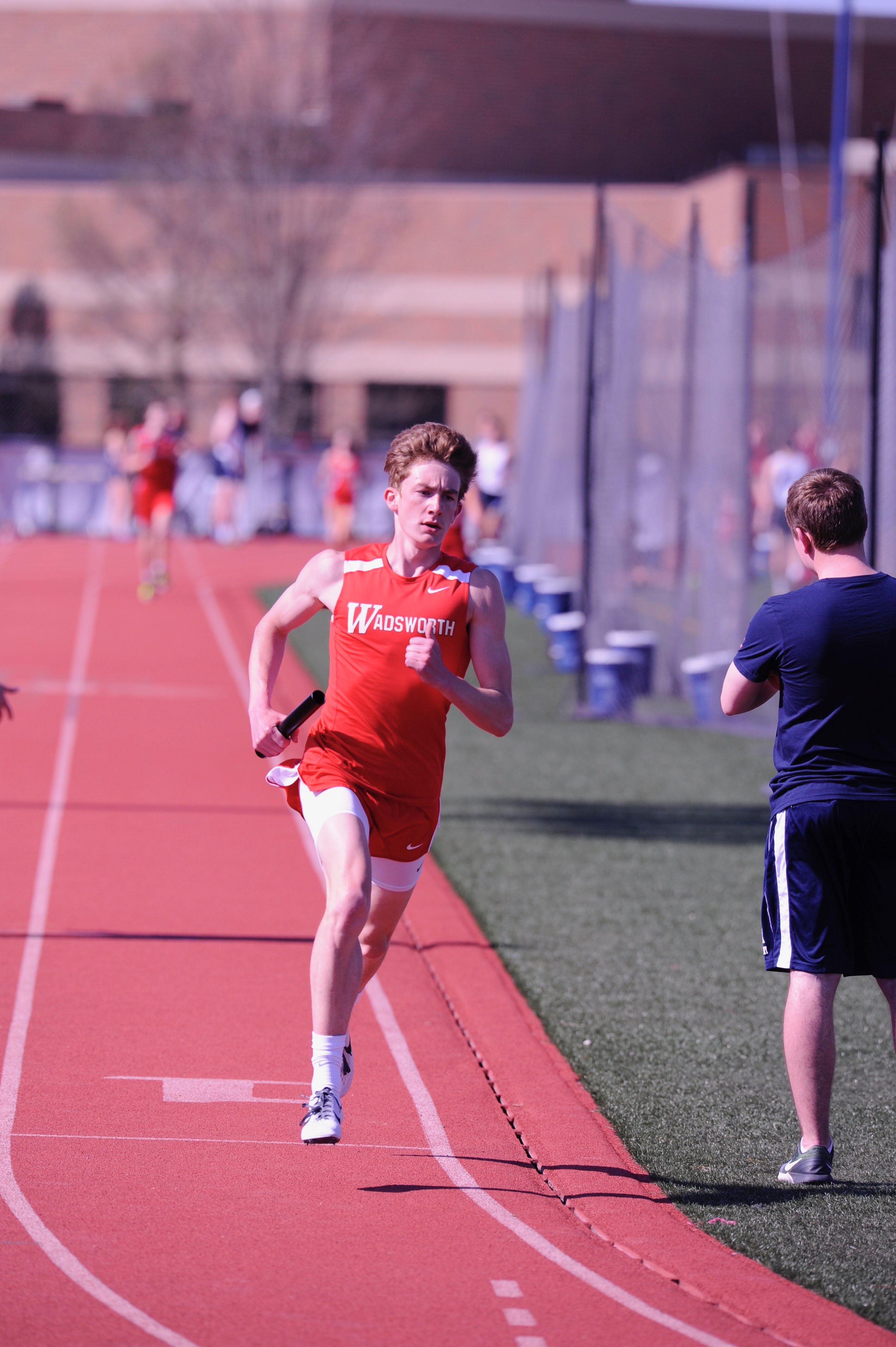 Boys' track and field also had many advance to the regional competition. Josiah Sovine, 12,  Nick Miller, 12, Kai Wagner, 11, and Gabe Szalay, 12, came out on top with a 1st place victory in the 4x800M relay. Szalay, Wagner, Miller, and Sovine also placed 2nd in the 4x400M relay. Andrew Robinson, 12,  Ben Arnold, 12, Lucas Mills,12, and Mitch Blackburn, 12, placed 4th in the 4x100M relay. Robinson placed 4th in the 200M dash. Miller placed 2nd, and Szalay followed in 4th place in the 800M run. Blackburn placed 3rd in the 110M hurdles and 4th in the 300M hurdles. Miller finished 1st, along with Szalay finishing 2nd in the 1600M run.
The Regional Meet is set to take place on Wednesday, May 23 and Friday, May 24 in Amherst, Ohio. Wadsworth track and field is striving for a phenomenal ending to wrap up a tremendously successful season.
"This regional meet is going to be something that we haven't experienced before so we just need to go in with a good mindset. We have a job to get done, and I'm excited to see what we can all do," said Kurtz.