BY ANNA WOLFINGER
This year, Mr. Berg has received the well-deserved "Teacher of the Year" award. Through his teachings, his devotion to his students and his charisma, Berg has made his mark here at Wadsworth High School.
National Honors Society holds their annual "Teacher of the Year" to acknowledge admirable teachers. Previous winners included Mr. Schmeltzer Sr., Mrs. Rohrer, and Mrs. Elliot.
Every year, students and staff nominate deserving teachers and make a list for NHS to vote on. Once this year's list was compiled, the members of NHS determined that Berg had won the majority vote.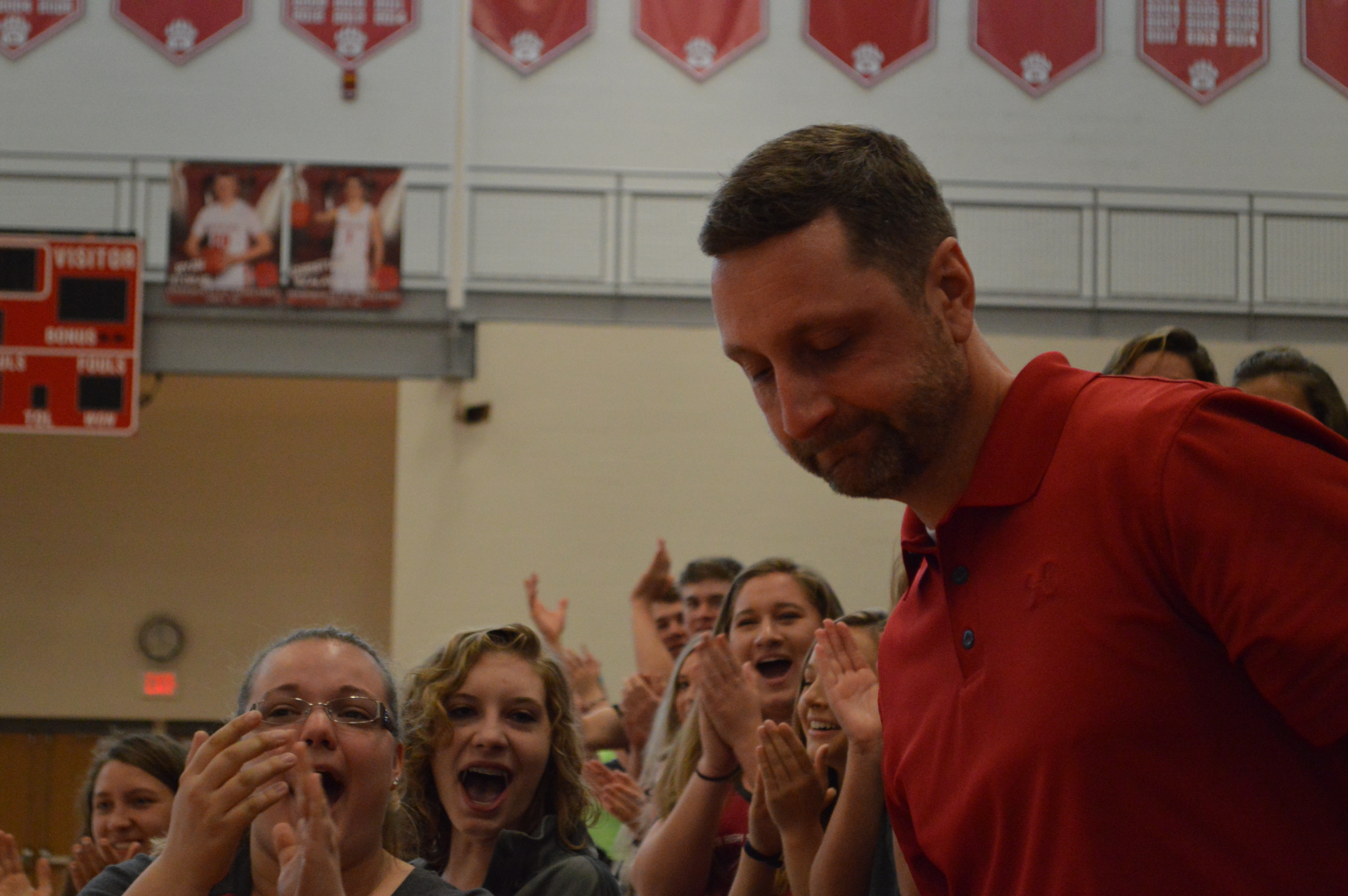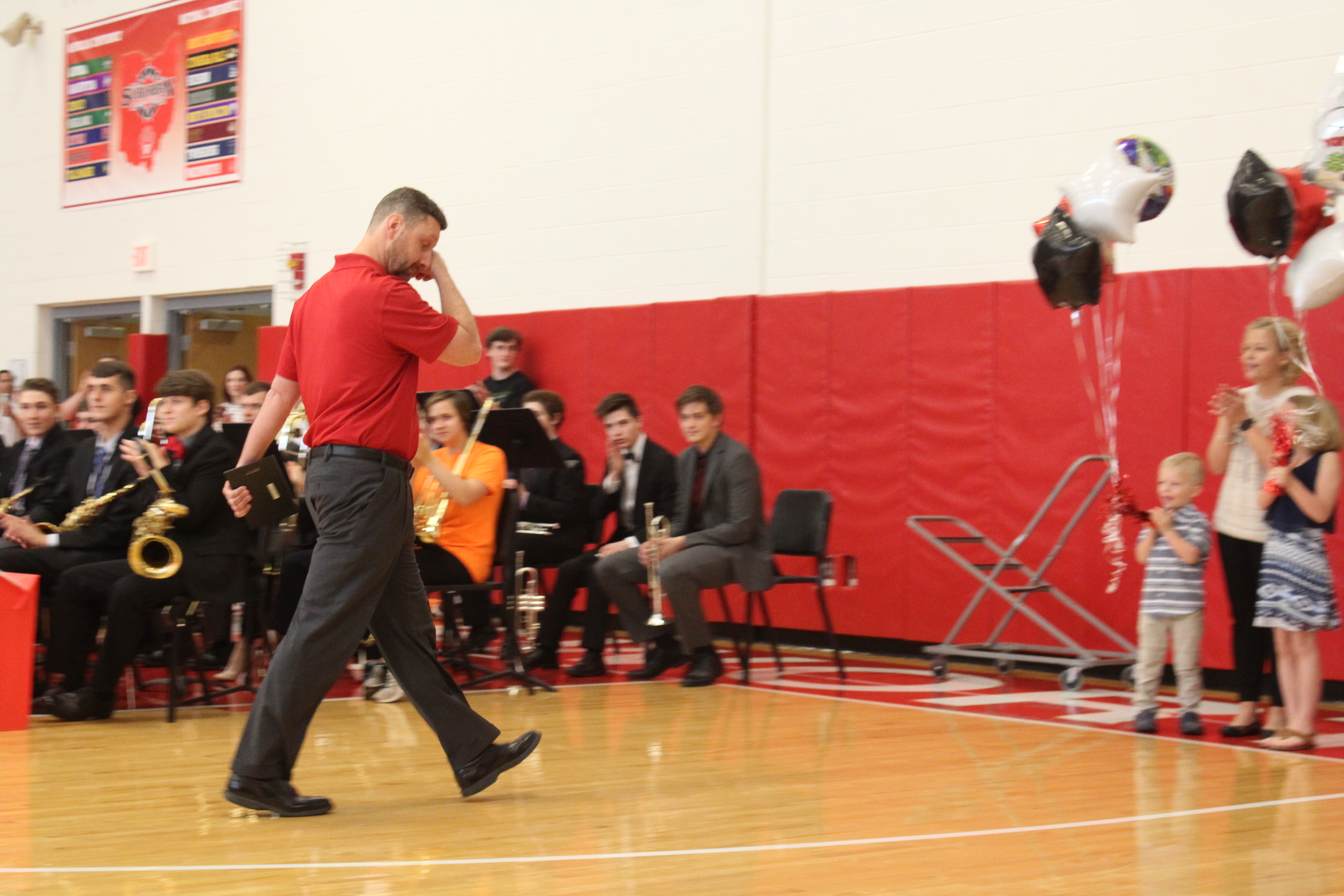 "Teacher of the Year" is a big hit here at WHS, and many students look forward to seeing if their favorite teacher wins. This is the school's way of showing how grateful everyone is to have great teachers. This year, Mr. Berg was added to the list of many faculty members who have had an impact on students, their education and more importantly their future. Berg's students enjoy his classes and can see how passionate he is about his job.
"If I had to pick one teacher in Wadsworth High School that has never failed to put a smile on my face, it would definitely be Berg," said Bella Thompson, 11, who is on the yearbook staff with him.
Mr. Berg teaches Speech I, CCP Speech II and has been the yearbook advisor for 5 years.
"I try to keep my classes relevant and make sure my students are learning everything they can," Berg said.
When announced at the fine arts assembly, Berg broke down into tears as his name was called.
"Knowing the teachers who have won this award before me, I am extremely flattered and thankful," said Berg.
Mr. Singleton, one of the advisors of the National Honors Society, said that Berg is involved in so many ways within our school and that he deserves this award.
"Mr. Berg isn't only a great teacher, he's a great colleague too," Singleton said.
Berg has motivated many teens and has helped them develop not only as students, but as individuals. He helps organize many events at the school, and he actively participates in school affiliated activities.
"To put it simply, we are blessed to have him," said Singleton.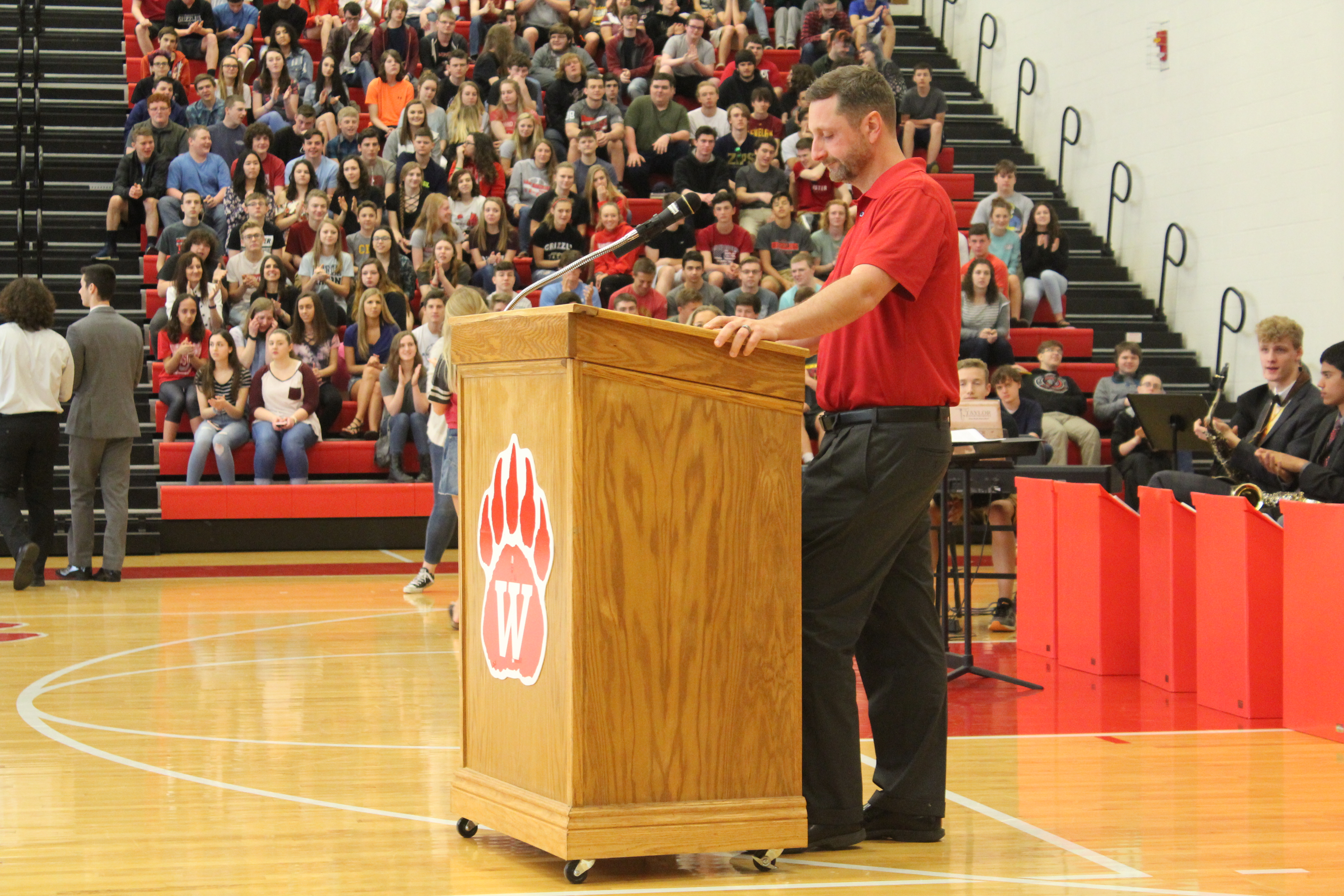 Berg boosts students' confidence in his Speech I and II classes as he teaches them how to publicly speak in front of a group. As the school yearbook adviser, he manages the staff and contributes to the yearbooks each year. Unfortunately, this is his last year as the yearbook adviser.
"The yearbook staff will miss Berg so much. Next year won't be the same without him," said Thompson.
Berg continues to win the hearts of the WHS faculty and students through his personality, his passion for teaching and his dedication to his students.
"I did not do anything in particular. The students are my priority, and my goal is to push them towards success," Berg finished.