Speech and Debate succeeds at States
BY RICHIE DIETRICH
After finishing their most recent competition at the OSDA, Ohio Speech and Debate Association, state qualifying tournament, the Wadsworth High School Speech and Debate team had high hopes for members that managed to reach the State competition.
"I still have trouble explaining what Speech and Debate is to people," said Alexandra Zuder, 11. "You can call it competitive speaking, but there is so much more to it than that."
Speech and Debate is split into 13 different categories, such as debate, interpretation, and public address. Single performers and duos from many of the categories had made it to the speech and debate state-level competition.
"As for me and my duo partner, Clay Barker, we memorize small dramatic pieces which we present in ten minutes intervals. I think the most difficult thing about our act is that we are not allowed to look at one another, but we have to work together," said Zuder.
While the Speech and Debate team prepared for their journey to States, many of the members had their fingers crossed for themselves and their peers. This included those who did not make State level, as they believed States were going to be more difficult than it has ever been before.
As for the successes at the State finals, many of Wadsworth's own placed higher up; Elise Muhl, 12, placed fourth as a finalist, Connor Behydt, 12, placed fifth as a finalist, Jordan Craft, 11, broke through as a quarter finalist, and Clayton Barker and Alexandra Zuder quarterfinaled as well.
Also at the District National Qualifying Tournament, Sophie Boulter, 12, managed to make the National level competition for the program. She previously qualified for Nationals during her sophomore year.
Macy Coward, 11, said, "I am really proud of her [Sophie] and I do not believe there is a person on the team that would say she did not deserve to make it. We, as a team, all have a lot of faith in her and hope she does well at Nationals."
As the season winds down, members prepare to say goodbye to the seniors and prepare for the next season.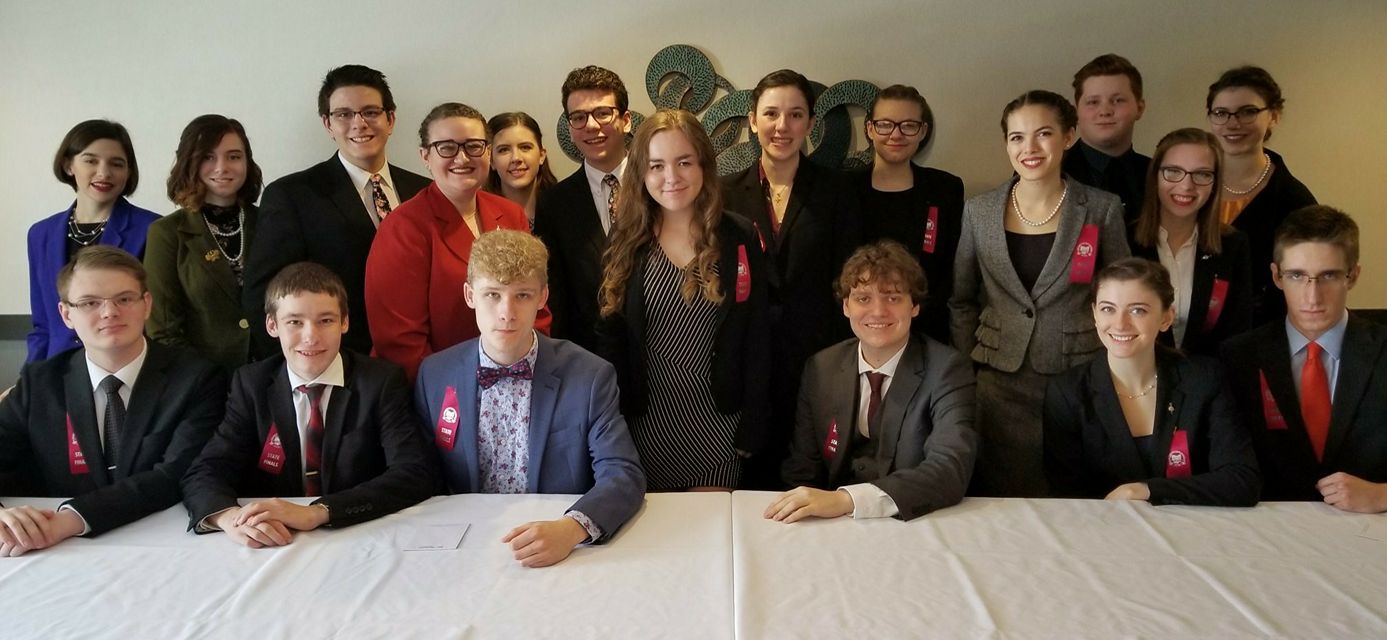 Leave a Comment
Your donation will support the student journalists of Wadsworth High School. Your contribution will allow us to purchase equipment and cover our annual website hosting costs.