'Times up' at the 60th annual Grammys
BY KAITLYN SETERA
That is a wrap!
Another year has gone by, and once again many talented musicians were recognized for their hard work and dedication at the 60th annual Grammys award show on January 28. But this year's ceremony had much more than just music for viewers, and the stage itself proved to be a global platform for artists to bring awareness to their cause.
Some of the main causes in which a celebrities brought attention to were the problem of race inequality and political expressions. However one of the most notable things brought to attention was the "Time's Up" movement.
This movement was founded in early January as a way to draw attention to the arguable injustices that women have received over the last few decades in the work environment. Of these injustices, many of the high-profile organizers have mentioned pay disparity and discrimination. In the past few months, the group has called for even more changes within today's society due to the arising of many sexual harassment allegations made by women all over in the "#MeToo" trend and Weinstein effect.
Big-name stars were immediate to respond to the cause and were seen wearing white roses with their attire on the red carpet Sunday. It held a similar initiative as the black dress attire at the Golden Globes, but this time the white roses represented a support for gender equality within an industry. Such representation was the talk of the show.
"I think the messages that these women, and men, are trying to share is really empowering and that there's no better place to bring about this awareness of struggle for women than Hollywood, as nearly all eyes are on them," says Hannah Bailey, 11. "Kesha, I think, was someone who spoke for herself in this movement, and the performance she put on that night was very moving."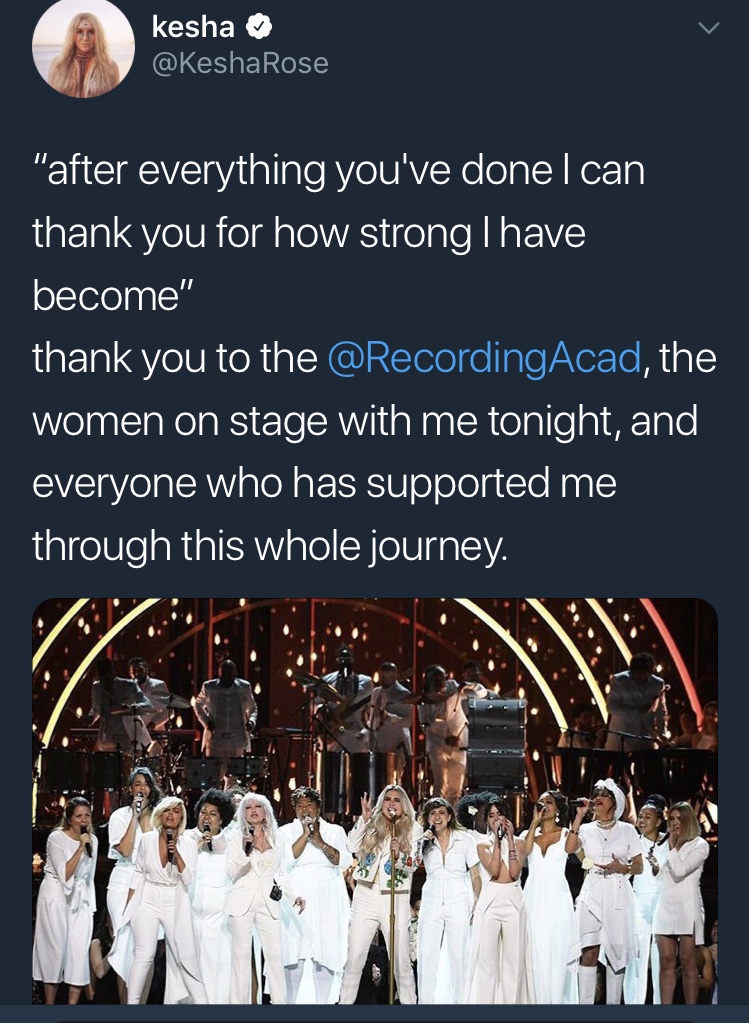 Kesha indeed put on what most are calling a spectacular performance full of emotion and displayed her new level of maturity after years of not producing any songs. This level of maturity and years of absence was built from and due to the hardship she had faced with Lukasz Gottwald, someone whom she claims abused her on many different levels.
"Kesha, who was known for having this 'party animal' behavior has really changed," says Allie Hibbard,11. "Her music has a new vibe, and her attitude is far different from what it was before. I think she's really learned to embrace the past, and her efforts to move forward after facing something so traumatic is inspirational."
Kesha sang her song, "Praying" from her new her album, Rainbow, and stood alongside many other powerful women in the music industry on the stage that night.
Her battle and dedication to continue performing has given many others the motivation to stay strong and fight for what they believe to be right, and the Grammy appearances have made her as well as many others the faces of a new and powerful movement.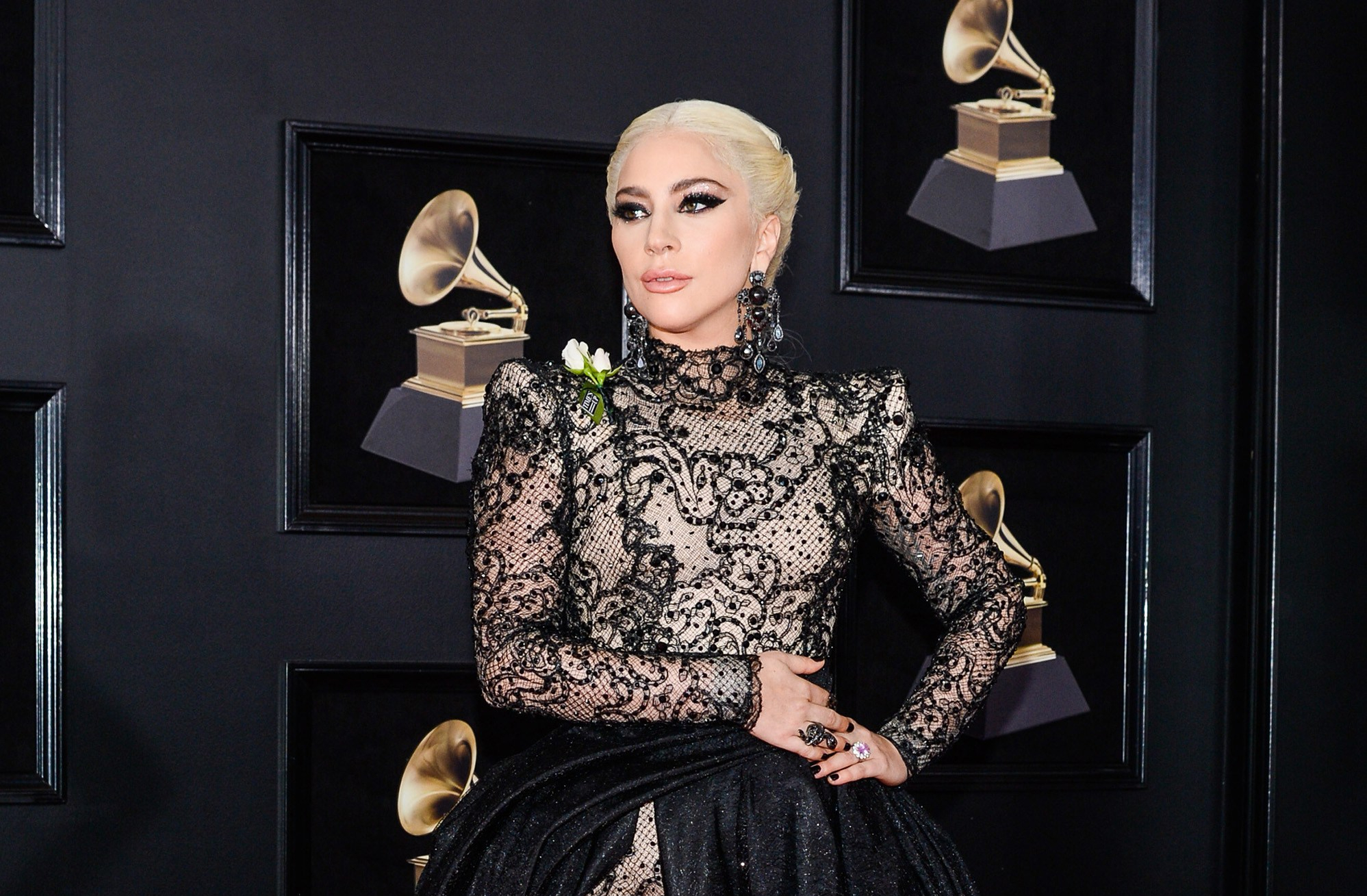 Leave a Comment
Your donation will support the student journalists of Wadsworth High School. Your contribution will allow us to purchase equipment and cover our annual website hosting costs.