Ohio's Mr. Football
Baughman secures legacy, future undetermined
BY JOSH HAGANS AND QUENTIN GRIFFIN
Joey Baughman joins Ohio Football legends in a season that will never be forgotten, culminating with him winning Ohio's Mr. Football as the state's best player.
Mr. Football is awarded by Ohio Prep Sportswriters Association and is decided by a statewide vote from a nomination of the state's eight districts for all divisions.
Mr. Football is the highest award any player can receive in the state of Ohio. Previous winners include the second overall pick in the 2017 NFL draft: Mitchell Trubisky, in 2012, Heisman Trophy winner Charles Woodson, in 1995, Maurice Clarett, in 2001, and Joe Burrow, in 2014.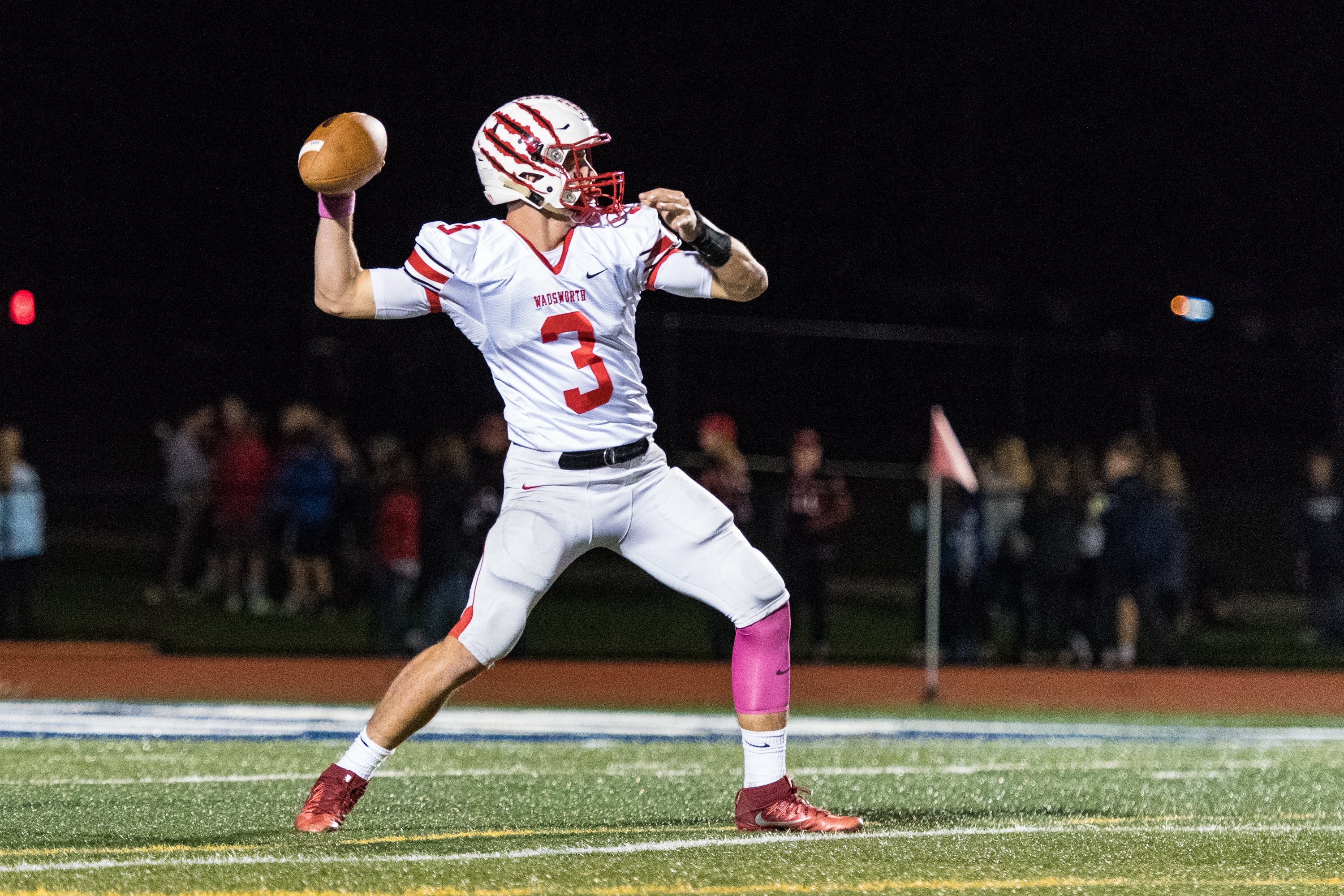 "It is a huge honor to see your own name grouped in with such an elite group of athletes," said Baughman.
The football season may have just come to an end but Baughman's new chapter has already begun. Not even an hour after winning Mr. Football, Baughman's phone would not stop going off with texts and phone calls from friends, family, and college coaches. He has now been in numerous interviews with radio and television stations.
"A lot of people come up to me and congratulate me, people that I do not even know, it is kind of cool but after awhile it gets kind of old because I am still the same person that I was," said Baughman.
The fame does not end there. It extends to getting personal invites to the Ohio Statehouse from Ohio Senator, Larry Obhof. Baughman also received a personal tour of the Statehouse and was given a resolution from the Senate that recognized his accomplishments. The resolution was presented to Baughman on the Senate floor with a full session in attendance.
Winning the award has caused Baughman to rethink his future. Recently, he turned away from a life-long wrestling career through de-committing from the University of Virginia. The three-time state placer, two-time state runner-up, and nationally ranked wrestler said, "that was the hardest decision I have ever had to make, if I would not have won Mr. Football, I would be wrestling at Virginia next year."
Playing football in college, however, has always been Baughman's dream.
During the past summer, Baughman attended 15 college football camps all across the country.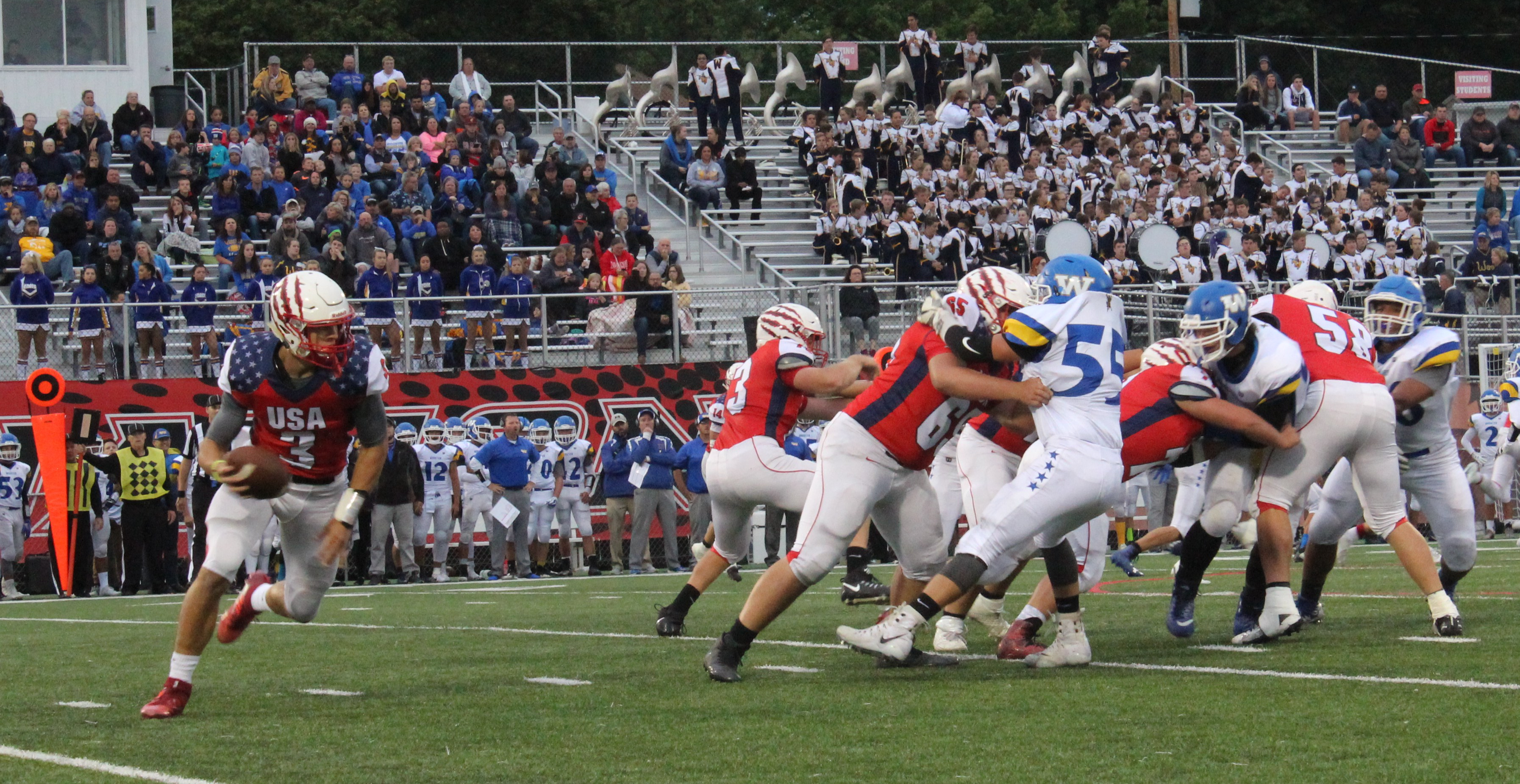 "It's funny because I was never contacted from any coaches after those camps. I assumed that they always thought I was too small for college football," said Baughman when asked about his experience.
Winning this award has now opened the door for Baughman to continue his dream of playing college football.
"It's amazing to win this award and have my dream come true and possibly being able to play college football," said Baughman.
Since Baughman's de-commitment, his phone has been ringing non-stop from college coaches, all wanting him to join their program. "I probably average ten phone calls a day from college coaches now," said Baughman. The schools showing the most interest include; West Virginia, Toledo, Kent State, Air Force, Navy, Cincinnati, and Rhode Island.
With Early Signing Day for the National Letter of Intent for football on December 20th, Baughman is waiting to see happens with other commits before he makes his choice.
"I'm going to go where I can pursue my dream, playing college football."
Baughman is now recognized as Wadsworth football royalty. Baughman is not only the first student from Wadsworth to win the award, but also the first from Medina County to win Mr. Football.
As his future becomes clear, Baughman continues to be humble and have a "chip on his shoulder" as he looks to continue his decorated football career at the next level and beyond.
[youtube https://www.youtube.com/watch?v=jwTtchIbsrA]
Leave a Comment
Your donation will support the student journalists of Wadsworth High School. Your contribution will allow us to purchase equipment and cover our annual website hosting costs.