BY JACOB BROWN
Sweetest Day started out as a holiday to bring joy and gifts to those who do not typically get these things in their everyday life. The first Sweetest Day was planned by a committee of 12 confectioners chaired by candymaker C. C. Hartzell, they started this by bringing 20,00 boxes of candy for newsboys, orphans, old folks and the poor. That company happened to be located in the Greater Cleveland area and the holiday is only celebrated in Northeastern Ohio.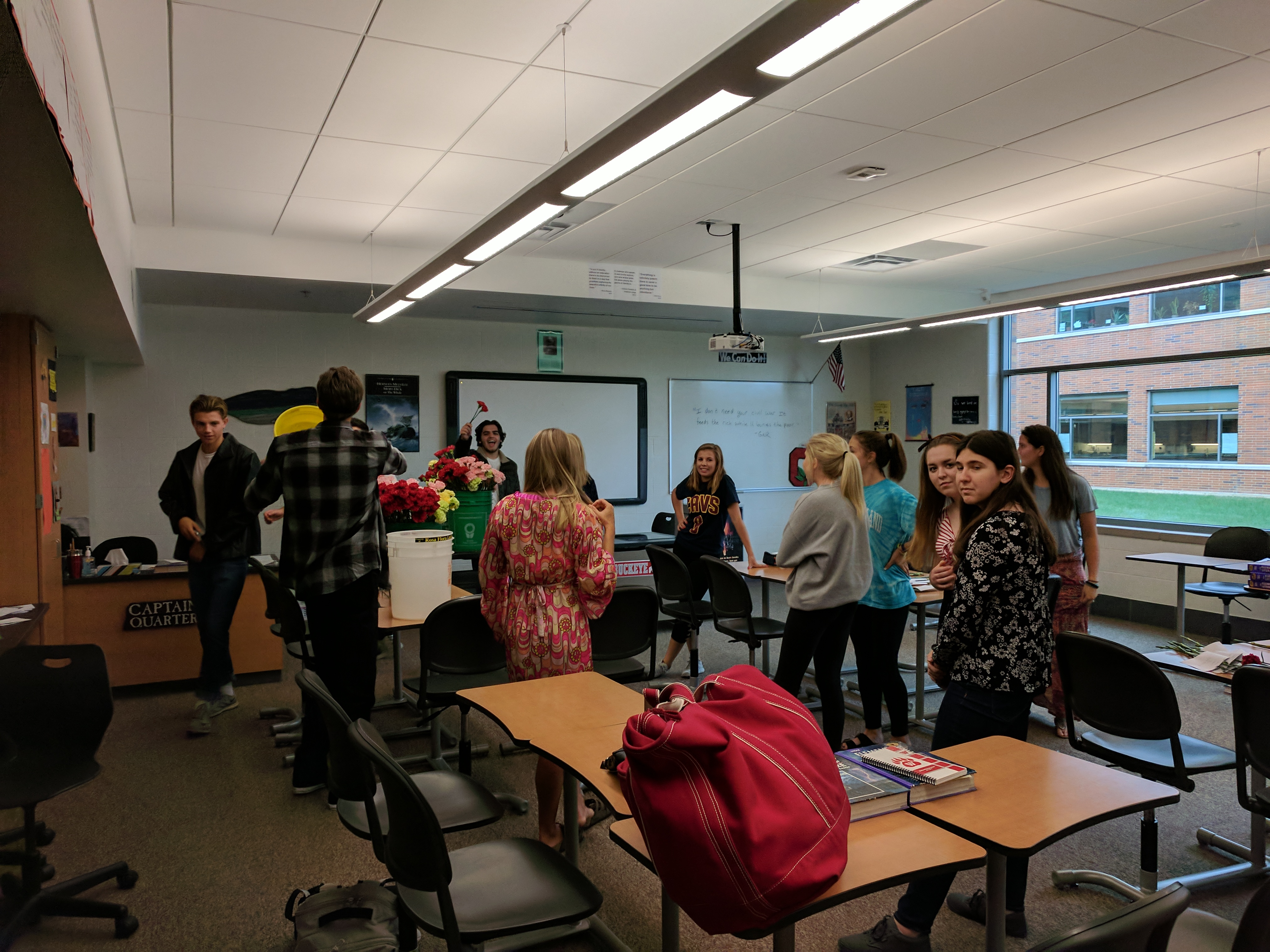 Here at the school, members of the National Honors Society, (NHS), sell flowers. Lead by directors Mr. Singleton, Mrs. Rosenberger, student President Andrew Jariga, 12, and Vice President Ahmed Darwich, 12,  the selling of the flowers happened in the mornings and lunches of October 12 and 13 and were prepared for send out after school.
The flowers come in ranks based on color; red being love, pink being flirt, yellow being friends and lastly, green being a secret admirer. Along with the flowers there is the option to add a handwritten note to the flower recipient. The flowers not only give money to a good cause, but they also spread a good message.
"It made me feel appreciated," said Allie Merhar, 10.
All of the flowers, regardless of color, sold for two dollars and all of the proceeds go towards the Adopt-A-Family Association. NHS sold 400 flowers this year, according to director Mr. Singleton, and the proceeds collected by NHS will go towards supplying gifts and necessities for two families specifically during the Christmas season.
"Anything that provides for those in need, is a good thing to be a part of," said Singleton.