BY ANNA BOWLING
This year, Mr. William Schmeltzer Sr. gets to enter a new chapter of his life with the recognition of being Teacher of the Year. The National Honors Society voted for Mr. Schmeltzer because of his love of both the career and the students.
Schmeltzer is a coach and chemistry teacher here at the high school. He works mostly with the honors and AP students, but is willing to help anyone that comes to his door.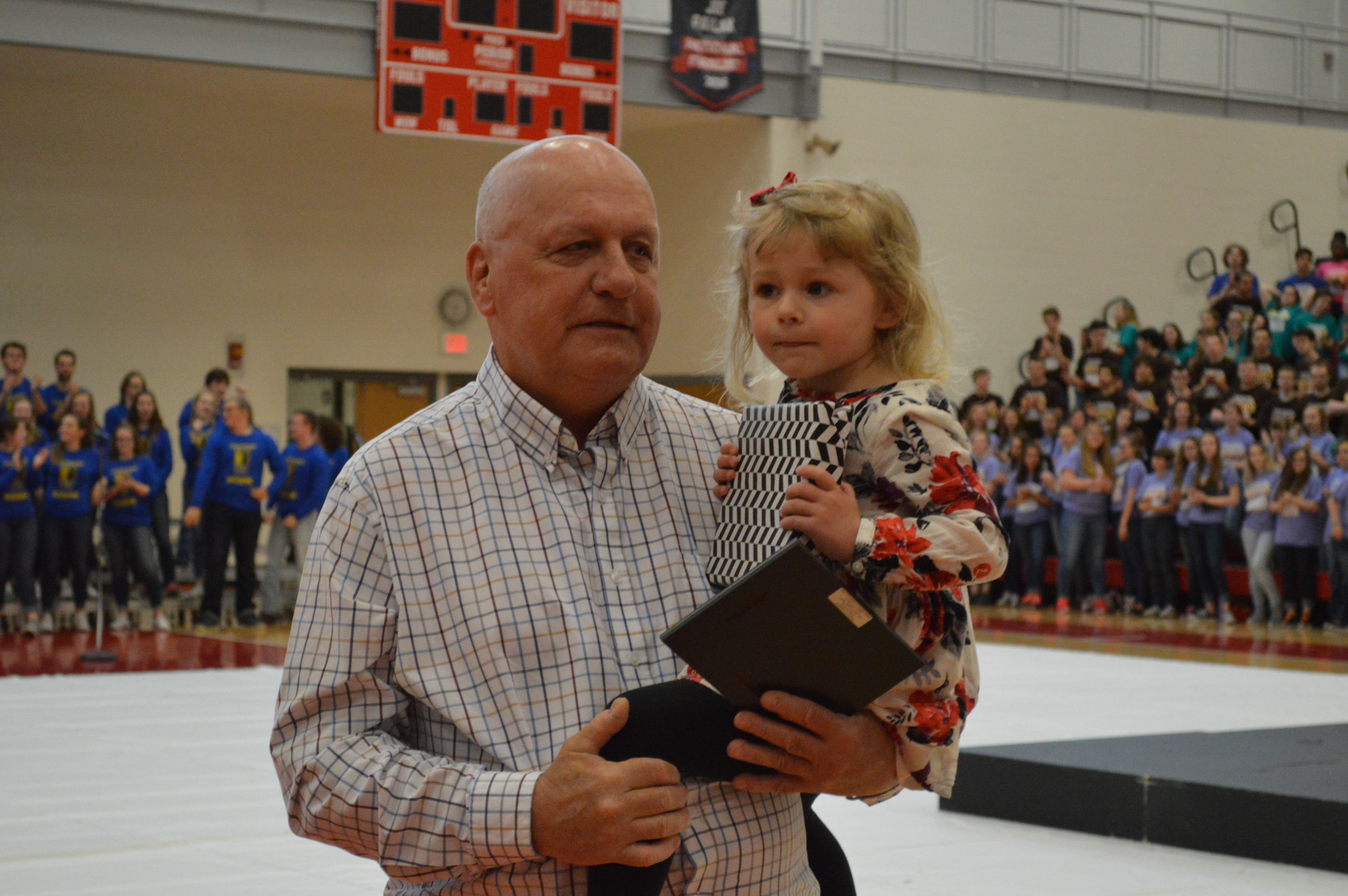 "I've always taught chemistry- honors, AP, and academic – but it has always been chemistry. I taught at Norwayne High School for seventeen years before I came here, and they were great kids too. I was a little apprehensive coming here; you know, it's a bigger city, but the kids have always been so accepting of my teaching and they really try for me. That's what I'll really miss," said Schmeltzer .
The recognition that Schmeltzer receives with this award is not just for the academics, but also for his service. Even though he teaches some of the hardest courses, students love his classes.
"Sometimes I'm a real jerk, giving large homework assignments, but they always step up. It's really about the kids, it's not about me. The kids make the school," said Schmeltzer.
He is also basketball and softball coach for the girls teams, and has had many students fall in love with his coaching style.
Students that work with him during the basketball season know just how much he loves his job.
"He is a phenomenal coach. He works really hard both as a coach and in the classroom. He cares about his students and players and you can see it every day," said Jordan Barnhart, 10.
His students are not the only ones who care about him. Many of the teachers here at the school appreciate him and recognize the hard work that he puts in every day. Schmeltzer enjoys the company of his fellow teachers just as much as they enjoy him.
"The really great thing is that I have so much respect for my colleagues. My fellow teachers do a whale of a job," explained Schmeltzer.
"I am definitely going to miss this place. It's neat that the kids put me in that particular scenario to receive such an award and it's something I'll cherish for the rest of my life. I really will," he said.
Mr. Singleton, one of the advisors of NHS, said that having this award helps raise staff and student moral.
"I think it's healthy and it builds a strong community. I'm a big advocate of such accolades. People appreciate when others appreciate them." Mr. Singleton continued.
"[Teaching] is a great career. You have to have a great deal of patience and a love for the academics but, you know, it's such a great route to go. I am so glad I went into education, I really am," Schmeltzer explained.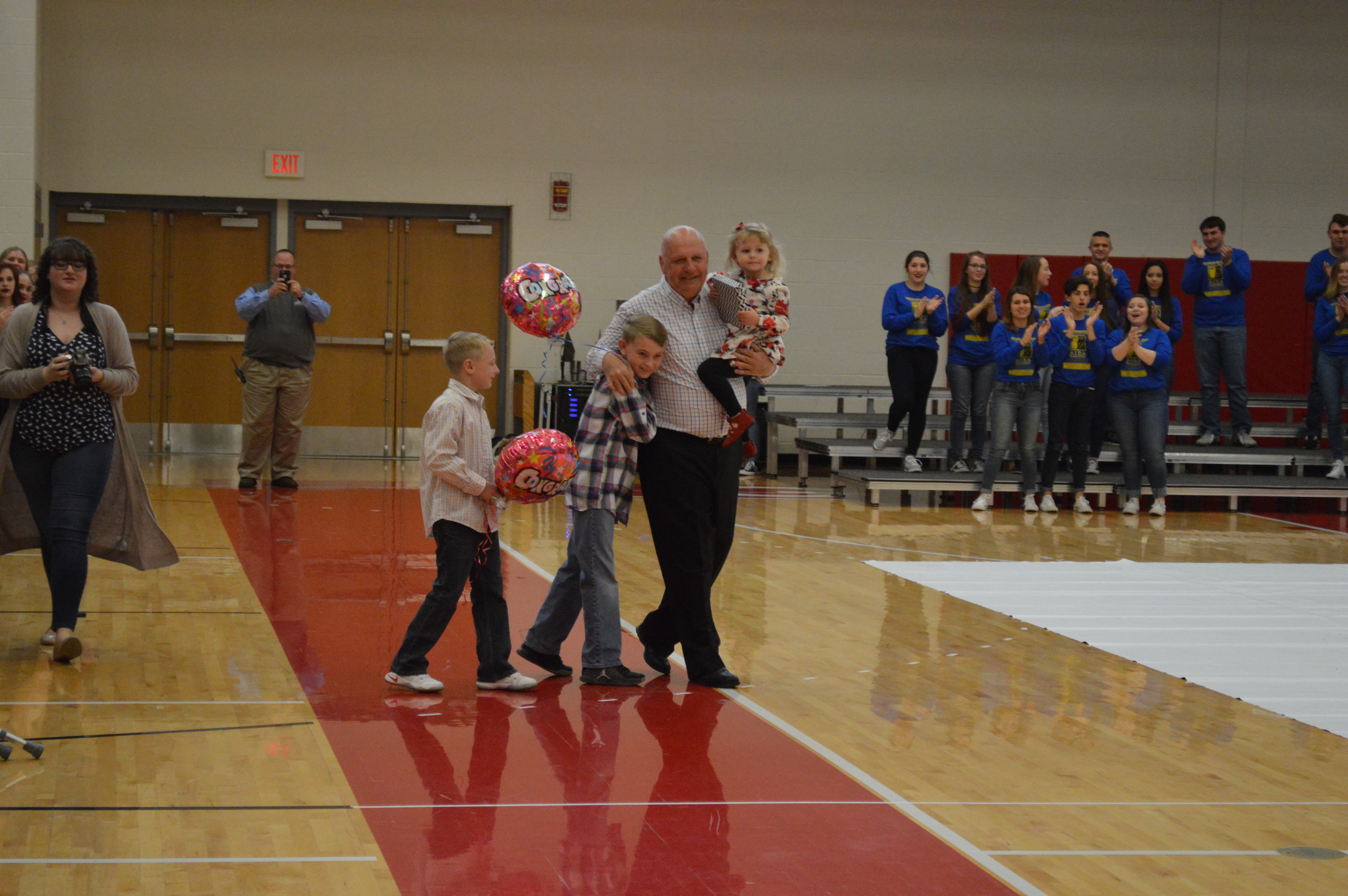 Many students are saddened by his retirement. They hoped to have him as a teacher, coach, or even just to continue to see him around the building.
Schmeltzer wants to have a continued presence among the students. He plans on sticking around Wadsworth, and going back to his small town roots.
"I am a total outdoorsman. I like to fish and hunt. I love it," he finished.
Schmeltzer will continue to coach girls' basketball at the school.