OPINION BY MERIEM NEJJAR
From seeing snow for the first time ever to adapting the "all-American" ritual of Friday night football, the exchange students at Wadsworth High School have a lot to say about their time in America so far.
This year, Wadsworth High School has opened its doors to three international exchange students and has given them the opportunity to learn and experience life in America for a year.
It has been more than five months since Bohdana Boldina, 12, from Ukraine, Mattis Lasseur, 12, from Germany and myself, Meriem Nejjar, 12, from Morocco, have arrived on American soil, enjoying all sorts of experiences. As the first semester finally came to an end, it is time for all of us exchange students to reflect on our time in the U.S. and give the rest of the WHS students some insight to what it is like to be a foreign student in Wadsworth.
One of the first things that any international student would notice after setting foot in an American high school for the first time would be the difference of schedule. Back in all three of our respective home countries, the school schedule is pretty similar. Each day is different and there are 10 to 15 minute break times after each two periods.
"We have 10 minute breaks in Ukraine and that free time helps us relax and have a better rest of our day," said Boldina about her day to day school schedule back home.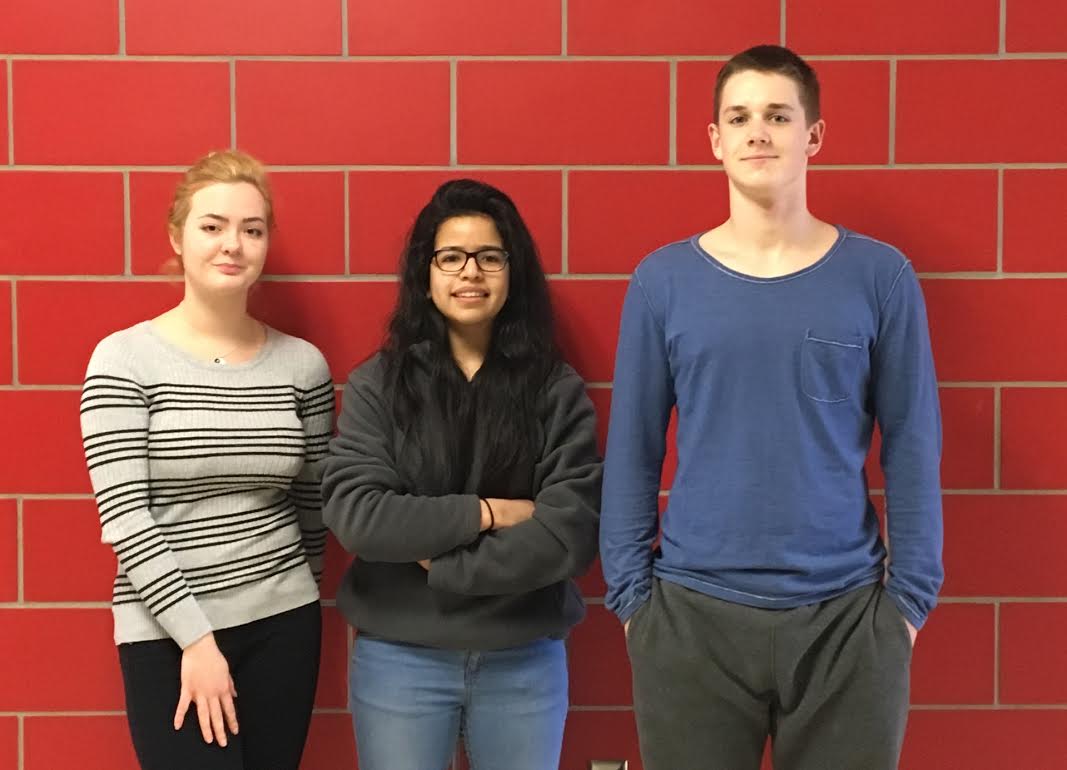 According to Lasseur, German high schools use a block schedule which consists of starting the day with a 90 minute period of the most important school subject and ending it with fun more relaxed classes that do not require as much effort. This allows the students to be more productive and have a chance to end the day with a fun and loose activity.
Even though asked separately, both students agreed that if there were a change in the school program, it would have to be adding free time throughout the school day where students can roam around campus and take a breather from the intensity of their schedule.
Although some adjustments had to be made to get used to the American high school system, we still had the opportunity to enjoy our time in Ohio and have some incredible experiences with our friends, host families and communities. We were even allowed to have the opportunity to travel to several parts of the country.
While Lasseur found his spotlight on the soccer field, Boldina's experience made her more inspired to pursue her love for painting and art, especially after her trip to N.Y.C. "I wasn't inspired to paint back home, but after my trip to New York, I have a lot more ideas," Boldina said.
Lasseur took some time off his winter break days to enjoy a trip to Niagara Falls with his family. "I went to Niagara Falls with my family which was really nice," stated Lasseur. "They are actually not as big as you would think, but they are really nice. They also have lights but to see them you have to go to the Canadian side."
Meanwhile, I spent the last days of winter break discovering the southern side of the country during a trip to Orlando, Florida. It was nice to escape the Ohioan cold for awhile. The heat and hearing people speak all types of languages in Universal Studios reminded me of home back in Morocco.
This reminds me of a particular change we all had to face and that is the differences in cultural customs, especially in people's behavior.
For example, I noticed how active Americans are compared to Moroccans. The main reason would probably be all the commitments that everybody has started at a very young age. Teenagers sometimes as young as 15 years old would have schedules filled with many extracurricular activities, jobs, sports and barely any down time, whereas the larger part of Moroccans are more laid-back and carefree. According to Lasseur however, Germans are very similar to Americans.
History explains this very well since many Americans are of German heritage.
While our adventures so far have been an absolute blast, there is still more to see and learn from this wonderful country and its people. Being away from our families and discovering every side of the American culture will for sure be some of the best memories of our life, no matter how hard it might get at times.
"I have felt homesick a lot of times, I can't deny it. But my friends and host family have always stood by my side to make my experience better in every way," says Boldina on the challenges that come with leaving her family for 10 months.
Our time in the US has been a roller coaster of emotions, and I think I speak for all of us exchange students when I say that these last six months have taught us a lot of very valuable life lessons that we will carry with us forever.
"I've changed a lot, became more independent, and learned that I am capable of living without my parents for a long while," stated Boldina.