After Wadsworth residents Sandy and Mike Shafer experienced a devastating house fire, Grizzly Nutrition, a local business, knew they wanted to help.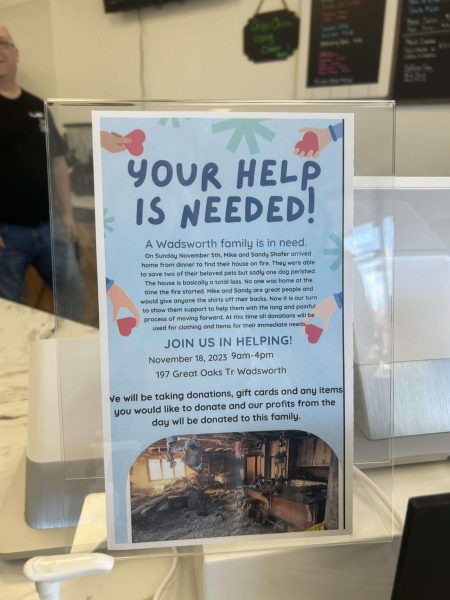 "I happened to come across this while I was looking through Facebook," said Heather Stall, the owner of Grizzly Nutrition. "I read the article, and my heart just reached out to the family."
Stall shared how devastating she knew this must have been and decided she wanted to help make a difference.
"I can't begin to imagine what it would be like to come home to realizing you just lost everything that you own," Stall said. 
Though she did not know the family personally, the local store decided to donate all sales proceeds from November 18 and accepted donations to give to the family in need.
"It just really hit real close to my heart, and I felt like I needed to reach out and do something, and I feel like that's what we all need to do," Stall said.
The business owner shared how she feels we should all try our best to show love to others and spread positivity throughout our community, not just around the holidays, but all year round.
"We need to give to people, we need to love on people and especially in their time of need," Stall said. "And the fact that this happened so close to the holidays was just another reason that I felt like maybe we could do something."
People around the community also saw this good deed being done, Alivia Lalli, a junior at WHS was pleased to see local businesses striving to help others.
"I thought it was really nice they decided to do this for that family," Lalli said, "I couldn't imagine how hard that would be."
By the end of the day, Grizzly Nutrition was able to donate money along with other donations they received to a family in need, spreading love to the community.