Due to the shortage of officials in Ohio, Wadsworth High School decided to add a new sports officiating course this year as an elective for students who want to get an officiating license in basketball, football, volleyball, soccer, and more.
This course is a semester long and there are roughly 60 students enrolled for the fall semester. Early in the semester, students start off by watching content provided by the National Federation of State High School Association. These videos include sport-specific content and courses on bullying, fan behavior, and injuries.
As the course moves along, students decide which sport they want to get their license in and they join a course on OHSAA that will lead them to getting their license.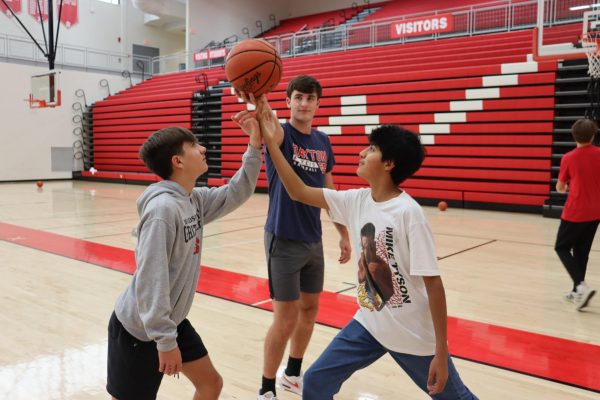 Lastly, students will take what they learned and apply it by officiating games in real-time in the gymnasium.
Introduction to Sports Officiating is taught by Michael Sladky, who also teaches Health at WHS. Sladky, having a lot of experience regarding sports and physical education, was chosen to teach this class for the 2023-2024 school year.
"I have a lifetime of sports experiences from growing up playing sports in and around Wadsworth through High School and even into college," Sladky said. "After graduating from college I began coaching and teaching right away which included Varsity and JV football, all levels of basketball, track and field, and volleyball."
Wadsworth High School chose to adopt this class as a part of a statewide initiative to help recruit young officials for high school and middle school athletics. A problem that the OHSAA had when recruiting young officials was that nobody had the time to come to a specific class at a specific time. People who were interested in becoming officials could not attend when classes were offered. With the addition of this course to Ohio high schools, students can use online resources and class time to become certified officials without having to do work outside of school.
Sladky believes that this class is very beneficial for high school students because it gives them more opportunities to apply school work to the real world.
"Schools offer very few classes that give students a direct path into the community and the skilled workforce," Sladky said. Certainly, our vocational programs can offer that opportunity but in our general education classes there's usually not that many where students can bridge the education they earn with the job they can immediately begin earning experience and money."
Not every student taking Introduction to Sports Officiating is getting their officiating license. Although this class is provided by the school, the actual license does cost money and not every student is ready to pay out of pocket for a license that they are not sure if they will use. Sladky still believes that this class is beneficial for those students as well.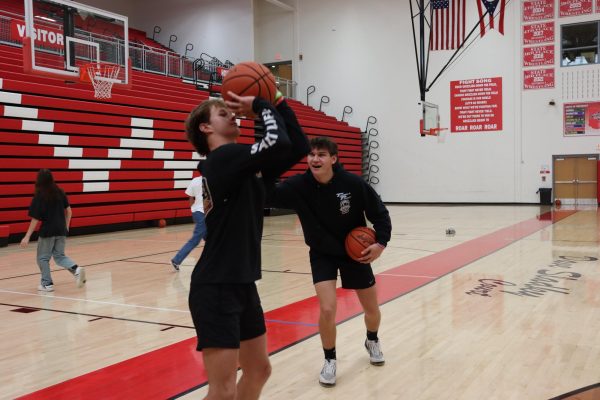 "Our class gives students who aren't getting their officiating license the opportunity to fine-tune their personal characteristics like responsibility, accountability, respect, and communication skills," Sladky said. Sully Chadbourne, a senior at WHS, is enrolled in the OHSAA basketball program to get his official officiating license by the end of the course. He took the class because he wanted to be able to make money while doing something he really enjoys.
"I really enjoy reffing live basketball games in the gym with my class," Chadbourne said.
Eric Decker, also a senior at WHS, took this course because he wants to become certified to officiate baseball, which is his favorite sport. He really enjoys the course and would recommend it to future students.
"I would recommend this class because of how beneficial it is to your community," Decker said. "It is also a fun way to learn because you get to do coursework but in a gym class type setting."