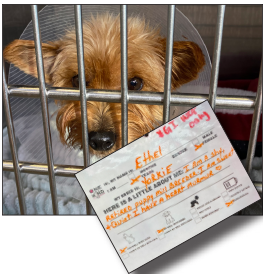 The popularity of pets within homes of U.S. residents continues to skyrocket with time, as 86.9 million households currently care for a pet. Most of these people tend to nurture their pets for as long as possible, providing each pet with a long and comfortable life. However, older pets that have not been dedicated to a specific family are not offered this same treatment.
The month of November is referred to as "National Adopt a Senior Pet Month," which is dedicated to reminding people of the older pets waiting to be adopted in shelters.
The Medina County SPCA is a pet shelter located in Seville that holds several senior pets in need of adoption into a loving home. Ashlyn Chertz, a member of the staff at the shelter, explains how the shelter primarily focuses on cat adoption.
"We're mainly a cat shelter," Chertz said. "We have over 200 cats right now and 10 dogs."
Of these pets, there are several animals that are considered to be "seniors" because of their older ages. Due to the lack of adoption for senior pets, among other reasons, the Medina County SPCA runs a discount for senior cats who are ten years of age and older.
"We have a senior cat special and they are $35 all of the time, which includes their vaccines, neuter spay, and the microchip just so they can get a good home," Chertz said.
Even with this special, according to Chertz, the stereotype surrounding older pets can often deter pet owners from adopting an older animal.
"The stereotype is that [older pets] just lay around and just sit there, but they really don't because once they get home, you always see them play and get crazy with 'the zoomies,'" Chertz said.
Regardless of this stereotype, however, there appears to be an increase in senior pet adoption toward the end of the year around National Adopt a Senior Pet Month.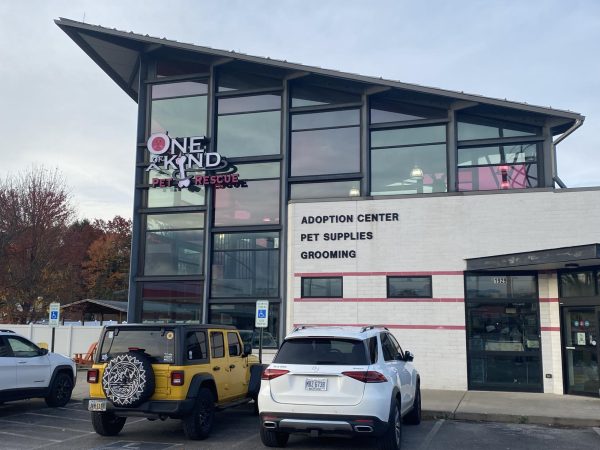 Kelley Blackburn, another member of the Medina County SPCA staff, feels that the change in season during this time of year can foster more desire among people who are interested in adopting older pets.
"From November to December, we notice a huge increase in seniors because people are inside more and grandma is home by herself–she's not getting out as much and she could use a friend," Blackburn said. "And then you have a lot of people who have a heart and know these older cats need a home too."
With this increase in senior pet adoption, Blackburn explains how there is still a downside to this time of year that creates an increase in the number of senior cats placed in their shelters.
"On the flip side, you have all of those people who want to get rid of their old cats so that they can get that new puppy for Christmas," Blackburn said. "People never cease to amaze me though; they do balance out."
No matter what type of pet might suit one's preferences, Blackburn and Chertz emphasize the importance of people looking past the "old" nature of a senior pet. There are a variety of benefits offered by these animals that cannot be paralleled by younger pets.
"The older cats are pretty much you know what you get," Blackburn said. "If they're a lap cat, you'll know right away. You can't really tell if a kitten is going to be sweet and snuggly because they are just full of energy, but the older cats seem a little bit more set in their ways. They seem much more grateful to get back in a home. Then we get the follow-up a week or two after adoption and it's like they've been there forever."
While some senior pets may appear to be shy or uncomfortable, Chertz explains how they will typically become less closed-off after adoption.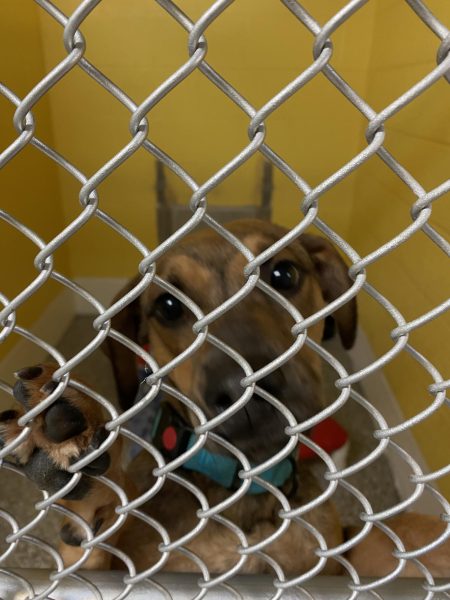 "When you come to a shelter and see the adult cats, the cat that you're adopting most likely isn't going to be that cat when you take it home," Chertz said. "It's going to get comfortable, it's going to change personality-wise; they're definitely more 'in a box' here because they're scared and stressed, but they will blossom when they get home for sure."
Similar to the work that the Medina County SPCA is doing, One of a Kind Pet Rescue in Akron also aids in promoting senior pet adoption. Xavier Bibee, a staff member at the shelter, discusses the discounted possibilities in place for senior cats at their shelter.
"We always have a senior plan where anybody over the age of 60 can adopt a cat over the age of eight for $20," Bibee said.
Since One of a Kind Pet Rescue is well-versed in all ages of both cats and dogs, Bibee feels that the younger animals tend to get adopted faster than the older ones.
"Our younger dogs and cats definitely go faster, so anytime that we can help an older animal get out of the building, we definitely try to," Bibee said.
In conjunction with Blackburn and Chertz, Bibee encourages people to consider the increased compatibility offered by older animals in comparison to young ones.
"A lot of senior animals are much more socially capable; they've been in different situations," Bibee said. "Obviously there's going to be a rare chance where they may be traumatized to a point where they might not be rehabilitated. However, a lot of older animals are very bonded and very sweet."
In addition to the senior cat sale that One of a Kind Pet Rescue runs, Bibee mentions that there are other sales that will take place throughout the year. This typically occurs when there are too many pets in the shelters that need homes.
"Occasionally, if we find that we're just over-encumbered with animals, we will run a sale that will go for a few days in a week," Bibee said. "It's not confirmed exactly when these times are, but if anybody ends up adopting an adult, which is [a pet] from a year to eight years, it will be $20."
Regardless of the adoption center, there are always opportunities to volunteer if people are unable to adopt a senior pet. This takes shape in a variety of ways at the Medina County SPCA.
"We always need volunteers," Blackburn said. "There's always something to do at a shelter whether it's laundry or cleaning out carriers, and we even have a couple people who just come in once a week to pet all the cats and make them purr–that's their job. It's like being a never-ending mom here; there's always something at the house you should be doing."
In the midst of National Adopt a Senior Pet Month, shelters encourage people to help in any way possible in order to care for and nurture homeless senior pets. Companionship, according to the staff, can go a long way for these animals.
"If you've got time to sit, you've got time to sit with a kitty on your lap," Blackburn said.