For the first time in school history, the Wadsworth High School football team is heading to Maryland to play Fort Hill High School on October 14.
Due to Solon High School joining the Suburban League for all sports except for football, the Wadsworth Varsity football team had no opposing team to compete against for the Week Nine game. Head football Coach, Justin Todd, and Athletic Director, Brad Musgrave, were on a mission to find a game in order for the Grizzlies to have a complete season.
"Due to the late circumstances, we weren't able to get anyone scheduled in the state of Ohio," said Kyle Snyder, quarterback coach.
Many schools in Ohio were unable to offer the Grizzlies the Week Nine game. This was either due to them already having a team to fill their schedules or the school simply refused to play Wadsworth.
"A couple teams were reached out [to] but they weren't interested in playing us," Snyder said. "I think that speaks to how good Wadsworth football is because not everyone wants to play us."
Fort Hill High School is a very competitive football program in Cumberland, Maryland. They are ten-time state champions and are currently ranked 2nd in the 1A Maryland rankings. The high school is approximately four hours away and the football boys will be taking two charter buses to get there.
"It was either play the Maryland team or play a team from Detroit, Canada, Missouri or not play a game at all," Musgrave said.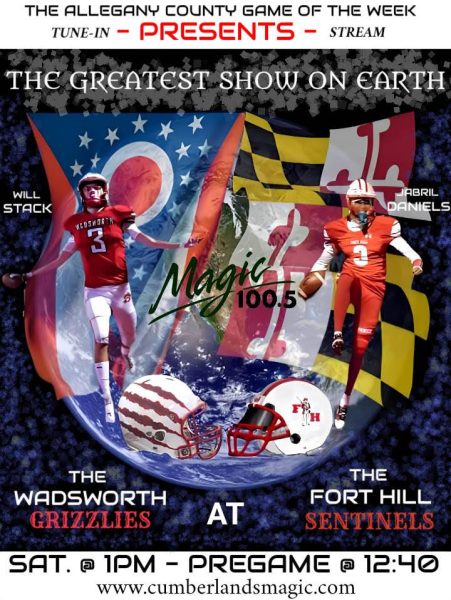 Originally, both Coach Todd and Mr. Musgrave believed they would have to do fundraising in order to pay for the boys to attend this game, but Superintendent Dr. Hill and the Wadsworth School Board of Education decided that the game was happening out of necessity since there were little to no other options. The Board will be paying for the transportation as well as a night in a hotel room for the whole football team, along with the Wadsworth High School cheer team.
This is a very unique experience for the boys, and all of them are excited to get to experience this opportunity.
"We have an opportunity to do something that not a lot of other teams get to do," said Will Stack, senior quarterback for WHS.
The football team and cheer team are traveling up to Cumberland, Maryland on October 13 with a tour company and will be staying in a hotel that night. They will then compete in the afternoon on October 14. They will be taking two charter buses because Wadsworth is not allowed to take school buses that far out of state.
The Wadsworth Grizzlies' high school band will not be traveling along with the football team to Maryland.
The boys are currently focusing on their league match-ups with them having a chance at winning Suburban League, but this game will be a great opportunity for the boys to bond and grow as a team before heading into the playoffs.
"We're currently taking everything week by week and we're going to start preparing for them after our game against Nordonia," Snyder said.
The football team is currently 6-1 overall and 4-0 in conference, putting them first in the Suburban League. This Maryland game will not affect the boy's league standing but will strengthen their schedule for playoff seeding.
"Fort Hill High School is sharing its live stream so we can provide it to our viewers in the same way we do our home games. You can watch all the action on CityLink Channel 16, Spectrum Channel 1025, WatchWCTV.com (Wadsworth City Schools Channel), and on our new YouTube Channel (@WatchWCTV). Go Grizzles! Grizzlies fans who cannot make the trip can also tune in to www.cumberlandsmagic.com to hear the on-air announcement of the game. Their station sent over the attached graphic to be used wherever we would like," Todd said in an email,
2023 Varsity Football Captains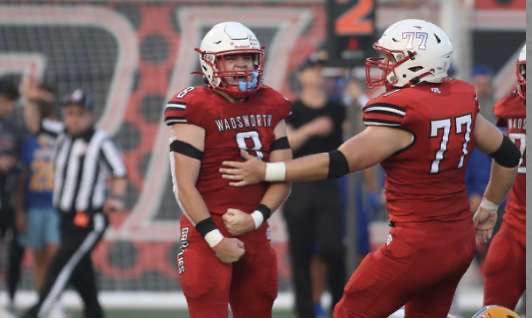 Parker Ross, 12
Parker Ross is a senior linebacker for the Grizzlies. "This season, I'm excited to compete with my friends and go out and play the best we can," Ross said. A fun fact about Ross is he goes by his middle name, Parker.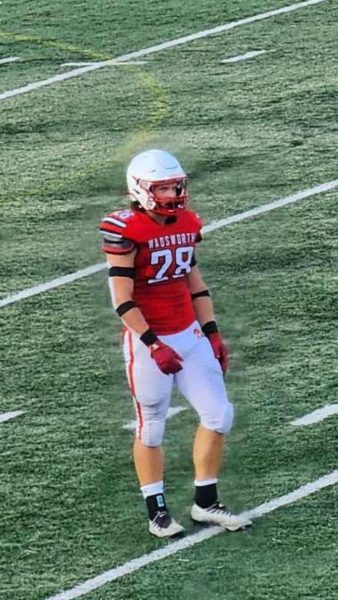 Kyle Figuray, 12
Kyle Figuray is a senior running back and linebacker for the Grizzlies. "This season I'm most excited for playoffs," Figuray said. A fun fact about Figuray is that he has a ten-year-old pet fish that he has had since kindergarten.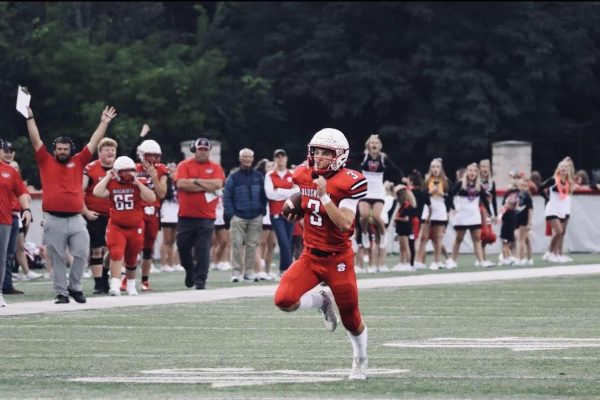 Will Stack, 12
Will Stack is a senior quarterback for the Grizzlies. "This season I'm most excited for the Maryland game and traveling to a different state," Stack said. A fun fact about Stack is that his siblings are triplets.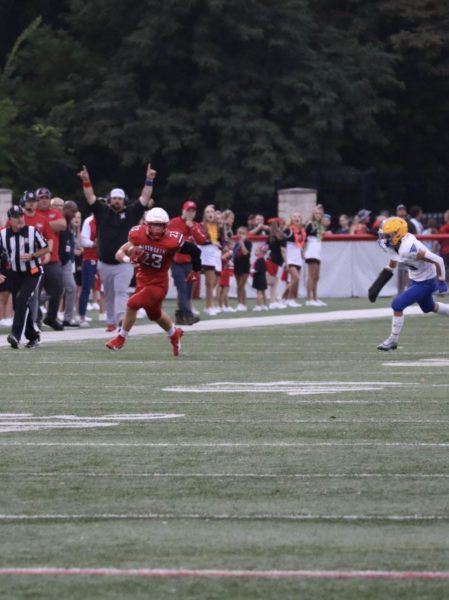 Gavin Madigan, 10
Gavin Madigan is a sophomore free safety for the Grizzlies. "This season I'm most excited about having a shot at winning the suburban league," Madigan said. A fun fact about Madigan is that he loves to fish.