Wadsworth High School's Girls Tennis team celebrated their annual senior night on the evening of September 19, honoring each senior on the team during an announcement period before the match started.
The seniors, Lizzy Edwards, Livia Hill, Elyse Errington, Tatum Mendel, Kenzie Shaffer, Hailey Harris, and Sydney King were each escorted by their parents down the court, being introduced with an excerpt about their time on the team and their plans for after high school.
Although the attention was on the seniors, their parents were recognized for their ongoing support with each being given a rose to wear while walking their daughters down the court.  
The fan turnout was higher than expected with friends, family, and teachers all coming to support their seniors. 
"We are thankful for all of our fans and the WHS staff that came out tonight," said Tatum Mendel, senior and member of the varsity girls tennis team.
Some members of the crowd brought items such as posters and cardboard cutouts of the players to show their support to the team.
"It's nice to know that we have people out in the crowd that support us," said Livia Hill, senior at WHS and varsity tennis player.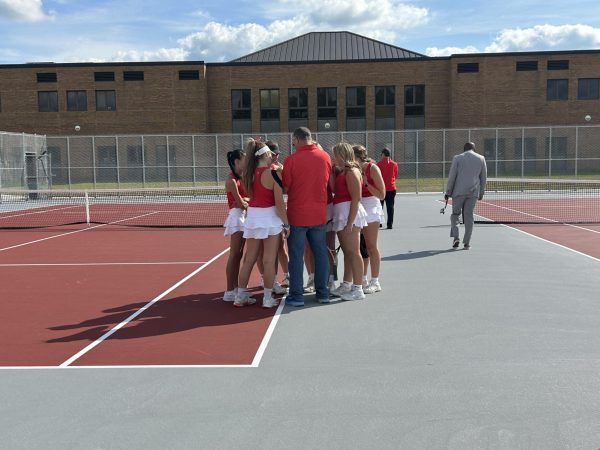 After the announcements, the team's match against Norton started, leading to a three to two victory for the grizzlies, maintaining their winning streak against Norton, who the team beat on their Senior Night last season.
With the Suburban League Tournament coming up, this Wadsworth victory set the precedent for the Grizzlies, changing varsity's winning record to ten to five.