In sports, Senior Night is a night dedicated to all of the seniors who play that specific sport as a way to recognize all of their accomplishments and work throughout the season. For Wadsworth High School girls' Golf, their Senior Night was on Thursday.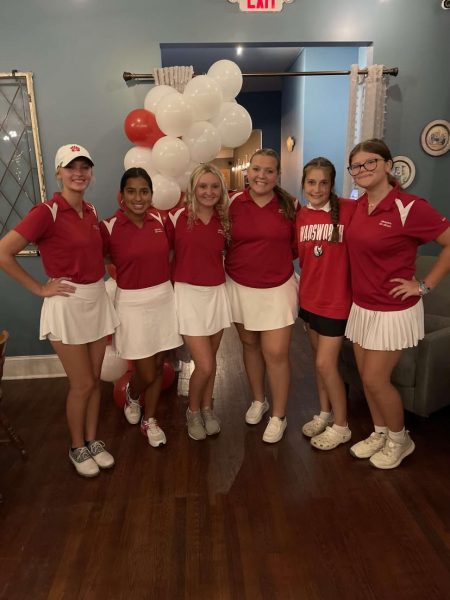 This year's seniors consisted of Jaycee Kabasky, Emma Williams, Chloe Cliffel, Sydney Daily, and Emma Robinson.
"I think our Senior Night was good," said Varsity Captain Emma Williams. "Everyone played well, there were lots of improvements from how we've been doing the rest of the season. Everyone felt good about themselves."
Although the night is to highlight seniors, the other grade levels and teams still play.
"Addi [another player] shot her PR of 49," said another Varsity captain Jaycee Kabasky. "She broke 50 finally, it was cool."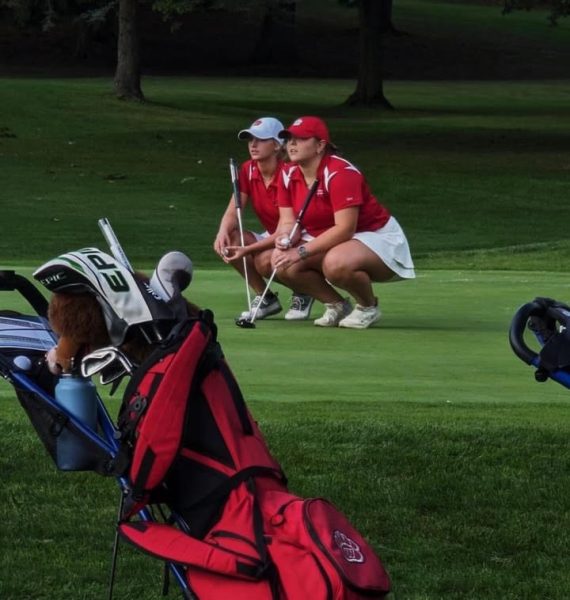 However, Senior Night does not mark the end of the season. The next step for the girls is sectionals, which are held on October 2. If any of the girls make it through sectionals, they then move on to districts. After districts come states.
"I think there could be a possibility [of any of the girls making it out of distrticts] but you never know how it's going to go, I think Jaycee has a possibility," Williams said. 
Last season Kabasky missed sectionals by six strokes.
"We take a lot of leadership, even if we weren't named team captains," Kabasky said. "We get people to go to the range, we are always usually the ones to be like hey do you [the golf team] want to go."
Despite whether any of the girls make it to sectionals or not, both varsity captains feel strongly about their season and are proud of how far all of them have come.
Senior Night Senior Scores:
Jaycee Kabasky: 43
Emma Williams: 48
Chloe Cliffel: 53
Sydney Daily: 57