Wadsworth's Council President Thurber Challenges Mayor Laubaugh in Primary
Wadsworth's Mayor, Robin Laubaugh will face her first primary election in May against the current President of the City Council, Bob Thurber. Mayor Laubaugh will finish her fourth term as mayor, while Thurber will finish his second term in his current position. The two will run against each other in the Republican primary and the winner will then go on to run in the general election in November. 
Having been in the position of mayor since 2008, Mayor Laubaugh has seen many different projects and changes come through Wadsworth in her time as mayor and is still motivated to do more and move the city forward.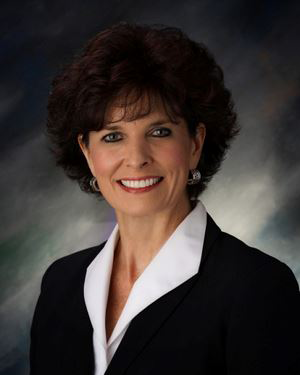 "I have great optimism for our community, we have some wonderful and exciting projects on the horizon, and I'm excited to see them come to fruition," Laubaugh said. "I think the other thing that provides great motivation is I see so much potential and I can see the next project or initiative unfolding and improving our community and way of life."
Initially, in 2014, Thurber had been elected to fill a seat in the city council, then in 2016, he was picked by his party to fill the vacant position of President of the City Council. Having been in the position since Thurber feels it is time for him to do more than he can from his current position.
"I think I've accomplished everything I can from this particular seat, City Council has a pretty narrow lane," Thurber said. "It's great, I've loved my time there but I just think it's time for me to do more. We are at a very interesting time in our history of Wadsworth and I'd just like to do more."
Despite his experience in city administration, running for mayor is something Thurber did not think he wanted to do originally. After getting involved in city administration, he found problem-solving was something he wanted to do more of.
"I'm not a career politician, I've never set my sights on anything to do with that. It's one of those things I believe how should work in small towns, you put your time in for how many years, and it's time for somebody else to come in and move on," Thurber said. "I've never really thought of it as anything more than just do what you can do, do the best you can, and move on letting somebody else do that."
Both candidates have many years of experience in city administration and have had important roles in running the city and moving new projects forward. However, Mayor Laubaugh believes her experience can be trusted by a proven track record.
"I provide an experience that they can trust. I have been mayor for a long time and I have a proven track record of moving the community forward," Laubaugh said. "I provided strong leadership, an example of that, I guided the city through a global pandemic as well as a global recession."
On the other hand, Thurber has experience in both city administration and business. He first opened the downtown shop, Thurber's Jewelers, over 30 years ago and believes his experience running a business makes him a good fit for mayor.
"Those are the kinds of things that I love to do so I like big projects, and I've always had a sense of urgency and business, and to move at the speed of business," Thurber said. "I think a lot of these projects die of atrophy and we don't have somebody pushing them."
Although both candidates believe they have similar beliefs, Thurber believes it is a matter of outcome which differentiates the two. 
"I think it's a catalyst issue, I think we both see things pretty similar, the difference is the catalyst which moves things forward, it doesn't change the outcome necessarily, but it changes the speed. That's kind of how I see it, I think we are very similar in a lot of ways, and I certainly think a lot of our beliefs are similar," Thurber said. "But because I'm in business, I just approach problem-solving, and that's just one of my favorite things, solving problems. I run towards them, not away from them. I think expediency is always better, I think a hallmark of leadership is making good decisions quickly."
As this is Thurber's first time running for mayor, and Mayor Laubaugh's first time facing a primary election, this is new to them both. Thurber will be campaigning for the first time and Mayor Laubaugh will be campaigning a bit differently from past years.
"The main thing is we want to make sure that people get out to vote. During a primary, very few people actually go vote, percentage-wise," Laubaugh said. "You don't want just a handful of people deciding who your leadership should be in the community, it will definitely change the future of Wadsworth. So I think the difference is I just really want to make sure that individuals get out to vote."
As Thurber was chosen by members of the city council to be seated for his current position, this is his first time campaigning for a position outside of being a city council member.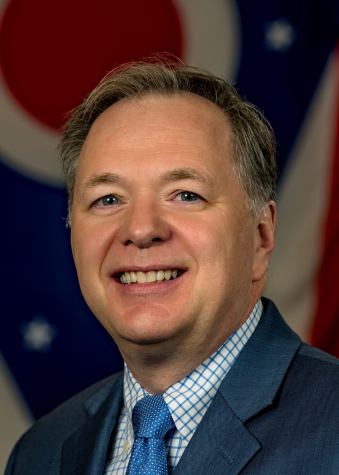 "I'm new to this. I've never had to campaign in my life, so you know you do the best you can," Thurber said. "You get out there and meet people, I've been here for 35 years so I know a lot of people, I just talk to people."
To be elected, Thurber has to unseat a four-time incumbent which he understands is, "an uphill battle." However, he believes that giving citizens the chance to vote for somebody else may get them to look at things differently.
"I think for the last four terms they haven't had the opportunity to vote for anybody else. I think it just gives them the first opportunity to say, maybe there's a different way to look at things, maybe we should do some things differently," Thurber said. "I just think we need to focus a bit, change our direction and think what projects are out there that we could really do something unique and wonderful for this city."
In the state of Ohio, citizens can vote in primary elections even if the election is not within their registered party. This means anybody in Wadsworth can go and vote in this republican primary election upon asking for a ballot. As this is the first time in so many years that citizens have a choice of mayor, citizens should make the most of this opportunity and go vote. 
Leave a Comment
Your donation will support the student journalists of Wadsworth High School. Your contribution will allow us to purchase equipment and cover our annual website hosting costs.