Wadsworth boys basketball takes off to Hoosier Gym
The Wadsworth Boys JV and Varsity Basketball teams traveled to Knightstown, Indiana on January 15, 2023 to visit and play a game in the Hoosier Gymagainst Norton over Martin Luther King Jr weekend and to see the history of the gym they played in.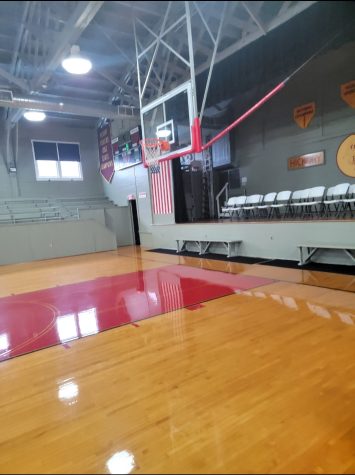 The Hoosier Gym, originally built in the 1920s, came to fame as the filming location of Hoosiers, a 1986 film starring Gene Hackman.
The team arrived at the school early in the morning on Sunday to begin their long bus trip. The team stopped at Wright State before continuing their travels out west.
 "We were given the chance to go to Wright State, being able to play basketball and just getting a good view and feel of the stadium," said Cody Caplinger, a sophomore basketball player at Wadsworth High School.
At the start of the afternoon they then left for the Hoosiers Gym in Indiana. Arriving there around four in the afternoon.
They spent a day and a half and stayed at a hotel for a night.
On Monday the team got up early, had breakfast, and continued their travels to the Hoosier Gym in Knightstown, Indiana where the Wadsworth teams learned the history of the old Hoosier team and how great the experience felt. 
The Wadsworth boys loved the history of the hoosiers gym and found it really interesting. 
"The amount of time they got on the bus watching the movie Hoosiers, getting a bigger insight on what they were visiting and the amount of time on the bus getting to hangout a lot more," said Wise. 
 "Being with everybody the team hanging and spending time growing and getting to play with everyone," said Zach Wise, a sophomore basketball player at Wadsworth High School, on his favorite parts of the trip.
In the end, the game went two different ways with the JV unfortunately losing the game 65-53, but Varsity walked home with a win on their back beating Norton, 80-49.
Leave a Comment
Your donation will support the student journalists of Wadsworth High School. Your contribution will allow us to purchase equipment and cover our annual website hosting costs.