Wadsworth Boys Tennis looks to jump start season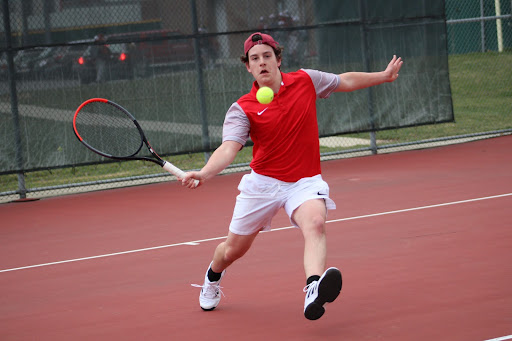 The Wadsworth Boys High School tennis team is looking forward to their upcoming season this spring. The team has been actively participating in indoor clinics at Paramount Tennis Club in Medina, as well as Springside Racquet and Fitness Club in Fairlawn. These two clinics provide elite coaching from professionals who work there providing various lessons to help an athlete perfect a particular skill or attribute of their game. 
Paramount hosts its clinic for Wadsworth after school on Tuesdays. There are two sessions for the clinic, session one last from the start of November until Holiday break in December. Session two lasts from the start of January until the boys season begins in March. During these sessions the clinic focuses a lot on group activities and partner work with a lot of live ball play.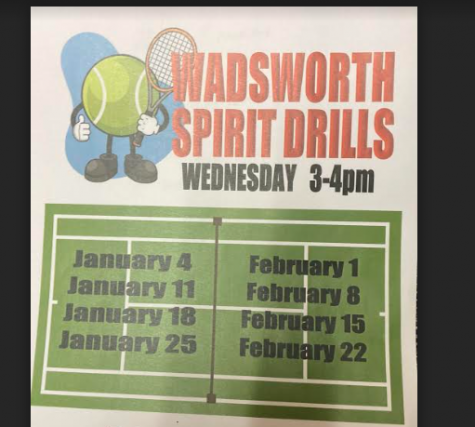 Similar to Paramount, Springside runs two eight week clinics during the same time after school however they are every Wednesday. At Springside, the clinic focuses more on form and technique when running drills that practice serving and swinging.
The team is very thankful to these clubs for allowing them to practice indoors before their season begins. Due to the nature of the sport, the climate plays a huge role in it, and cold snowy winters are not the ideal conditions for practice. Tate Johnson, a junior at Wadsworth High School and member of the team shared that he is very grateful for getting to practice indoors during the off season.
"To be able to use the two facilities so we can become better players in the off season and also to have the advantage of playing against other players, it's really nice," Johnson said.
The two clinics without a doubt have helped the team out tremendously in helping them improve. The team's season is looking to be an exciting one with a strong senior led core as well as a load of young talented players in the younger grades.
Leave a Comment
Your donation will support the student journalists of Wadsworth High School. Your contribution will allow us to purchase equipment and cover our annual website hosting costs.