Students Create Mural for Wadsworth High's Entrance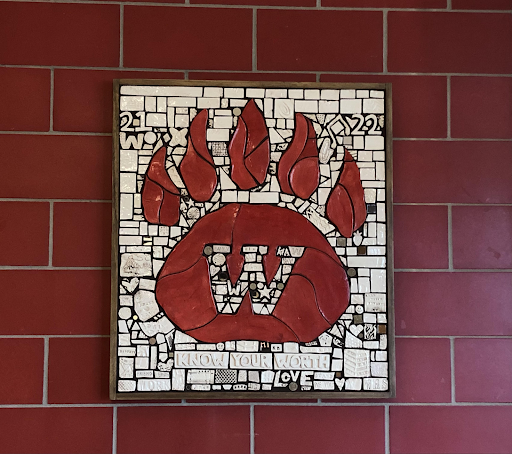 As students, staff, and visitors enter Wadsworth High School, they are greeted with a new mural made by the WHS Art Club. Mr. Dave Derrig, the AP art teacher at WHS, is in charge of organizing and running the club. This will be the second year it is available for students to participate. 
The art club quickly became a success, with the students involved in creating many projects to help decorate the school building.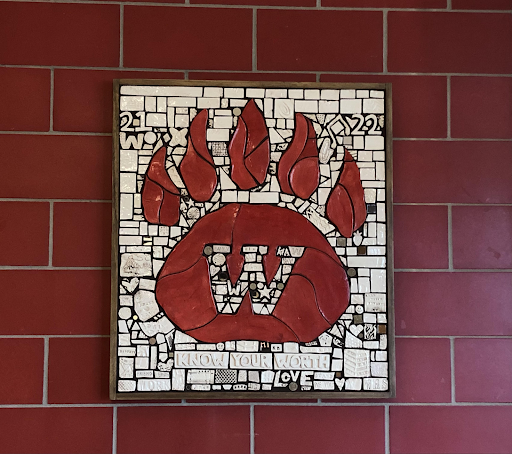 "Last year our club created the paw print mural that's hanging on the wall down by the grizzly bear," Derrig explained, referring to the entrance by the front doors of the school. 
After talking with Wadsworth's administration, including Dr. Hill and Dr. Suber, Derrig stated that many more murals are in the club's future.
After some of his students had asked about having an opportunity to work on some extra projects after school, the idea to form a club came to Derrig's mind.
"It had been something I always thought about doing, but just didn't quite have the time," Derrig said. "Last year I thought, 'Well, I've got some time so let's see what we can do with it.'" 
One activity that the club is planning on doing is creating art for the extended learning labs, often following a seasonal theme.
Although he wasn't sure how many students would participate, the turnout ended up being great, with about 20-25 kids joining. 
"What that is going to be, exactly, I'm not sure right now," explained Derrig. "That is something the art club will talk about." 
When asked about the dynamic of the club, Derrig stated that he tries to keep it as student-driven as possible, being there as more of a guide. 
The first meeting was held on Wednesday, September 7th, in Mr. Derrig's room (2204). Sign-ups and more information are located in the google classroom. To join, use the code sent out by Dr. Suber in his Weekly Update email.
Leave a Comment
Your donation will support the student journalists of Wadsworth High School. Your contribution will allow us to purchase equipment and cover our annual website hosting costs.