Living with a foreign exchange student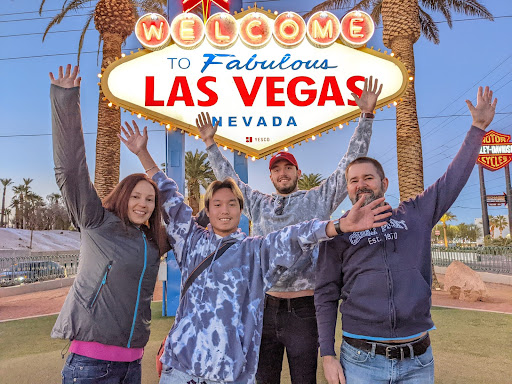 BY LUKE HOUSER
Here in the Medina-Summit County area, students from various countries have come to study and learn in an American setting. Karen Hamilton is the current representative for the ISE (International Student Exchange) for this area. Around Wadsworth and its surrounding counties, she manages all the exchange students who take part in the program. Her job is to make sure that all students are placed with a suitable host family and that students' needs are met.

Hamilton was teaching high school German in Cuyahoga Falls when she was approached by the agency and was asked if any of her students would like to host an exchange student. Two of her students came forward saying their families were interested, and afterwards the ISE asked her if she would also like to become a representative and supervise families throughout the year while they have the student. Since Hamilton was an exchange student herself, taking the job was a natural fit.

"I love working with teenagers and people from different backgrounds and cultures, and different countries with different languages, so it's just something I really enjoy," Hamilton said.

Hamilton stated that this year alone she started with 14 students coming to the area. After one left early in the year and another left after the semester, there are now 12 exchange students here. Two of those students are in the Wadsworth school district. Hamilton says that she prefers host families that are close to where she lives so that she can easily travel to a host family in case of emergency.

"I like to be local so most of my students are all within a 30 minute radius of Wadsworth," Hamilton said. "So if they need anything from me… I can be there quickly… So mainly I'm in Medina County and Summit County, but it also wouldn't be difficult if someone were nearby in Wayne or Cuyahoga County."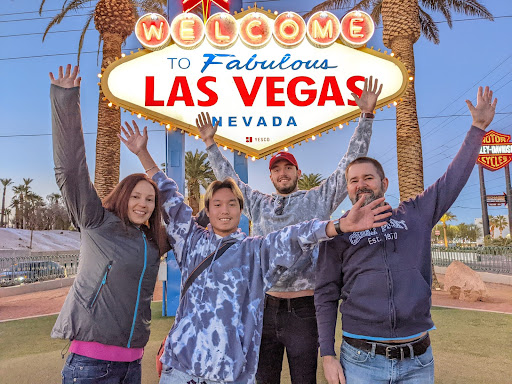 Host families come in all shapes and sizes and do not have to be traditional families. Anyone who meets the ISE's eligibility criteria to host a student can do so. This means that a single parent, traditional family, or even an older couple could all host an exchange student. Families that do end up hosting may hear about the program in several different ways.

"Some of my families have hosted an exchange student when they were kids and their parents hosted, others have just heard about the experience and have always wanted to do it, or they may want to host as they learn more about the program," Hamilton said.

However, families looking to host will have to go through an application process. Every family member over the age of 18 will have to go through a criminal background check. Hamilton also personally speaks with the families and does an in-person home visit to check to make sure the home is suitable for the student. She speaks with the family to make certain that everyone is in agreement about hosting an exchange student. Hamilton will then also make reference calls to people that know the host family. After the family passes all this, Hamilton works with them to find the right student for the family. Additionally, all of the exchange students are vetted in their own countries to verify that they are mature and suitable enough to spend an extended period of time here in the U.S.

Host families provide a room and three meals a day for the student. They also provide transportation to and from activities and school. Families will often show the students around the country by showing them things like Niagara Falls or Chicago, which can leave lasting impacts on the exchange students. Any other costs (like the student's cost of the trip to the U.S.) is paid for by the student or student's family.

"The students pay for their program- the cost is based on the country," Hamilton said. "Many students will save up their own money to pay for the program. For many students it's something they've wanted to do for a long time, and it will help them with their future, and they've always dreamed of living in the United States to see the American culture and live the American dream for a year."

Families may wish to host an exchange student for different reasons, but it almost always ends up being an impactful and positive experience. Many host families will go on to host students for a second time and will keep in contact with their student for years down the road.
If you would like to learn more about hosting an exchange student, you can contact Mrs. Hamilton at "[email protected]" or call her at "(330)328-9943". Additionally, if you would like to learn more about the International Student Exchange Program as a whole, you can find their website at "www.iseusa.org".
Leave a Comment
Your donation will support the student journalists of Wadsworth High School. Your contribution will allow us to purchase equipment and cover our annual website hosting costs.