Infrastructure remodel design of downtown Wadsworth starts in 2022
BY JANAE JOACHIM
Downtown Wadsworth will undergo a full-scale redevelopment of its infrastructure with construction starting in 2022 so that both the underground and visible components of downtown will be updated to best serve the community. 
Greenspace, realignment of intersections, larger sidewalks, better alleyways, and better connectivity of parking lots will all be wrapped up in this one large project.
"This project is going to be an infrastructure project because we have aging infrastructure under the ground that we need to take care of," said Robert Patrick, Director of Public Service for the city of Wadsworth.
The team has utilized information from the downtown visioning plan in 2016 to help with the design, and they spent time in 2019 working out schematics of the project.
The community was able to learn and give input about the project at the two public meetings that were held in addition to First Friday Events. Also, information about the project was posted on social media sites like Facebook.
"The entire community was involved; especially the downtown businesses and property owners," said Vicky McCauley, Wadsworth City Engineer.
The main focus of this remodeling project will be the water, sewer, storm sewer, and electric communications since they are in need of replacement.
Since the underground must be ripped up, the team figured it would be best to fix the outer as well, especially since the usability of that design has changed since it was first formed eighty years ago.
Previous conceptual designs have not changed, but those blueprints were only best guesses. The more accurate engineering of this project will be finetuned by reaching out to businesses again.
"Engineering of the project was scheduled to begin in 2020 through a portion of 2021 with construction to begin later in 2021 and end in 2022," said McCauley.
However, the plans for the project were put on hold due to COVID-19, and the City Administration and Council were given jurisdiction over when to start the engineering again.
Now, by the middle of 2023, they hope to have a final plan in order to begin construction. This detailed engineering plan will be started in 2022.
"Ultimately that's what we want to do, we want the businesses to flourish [and] we want the community to flourish," Patrick said.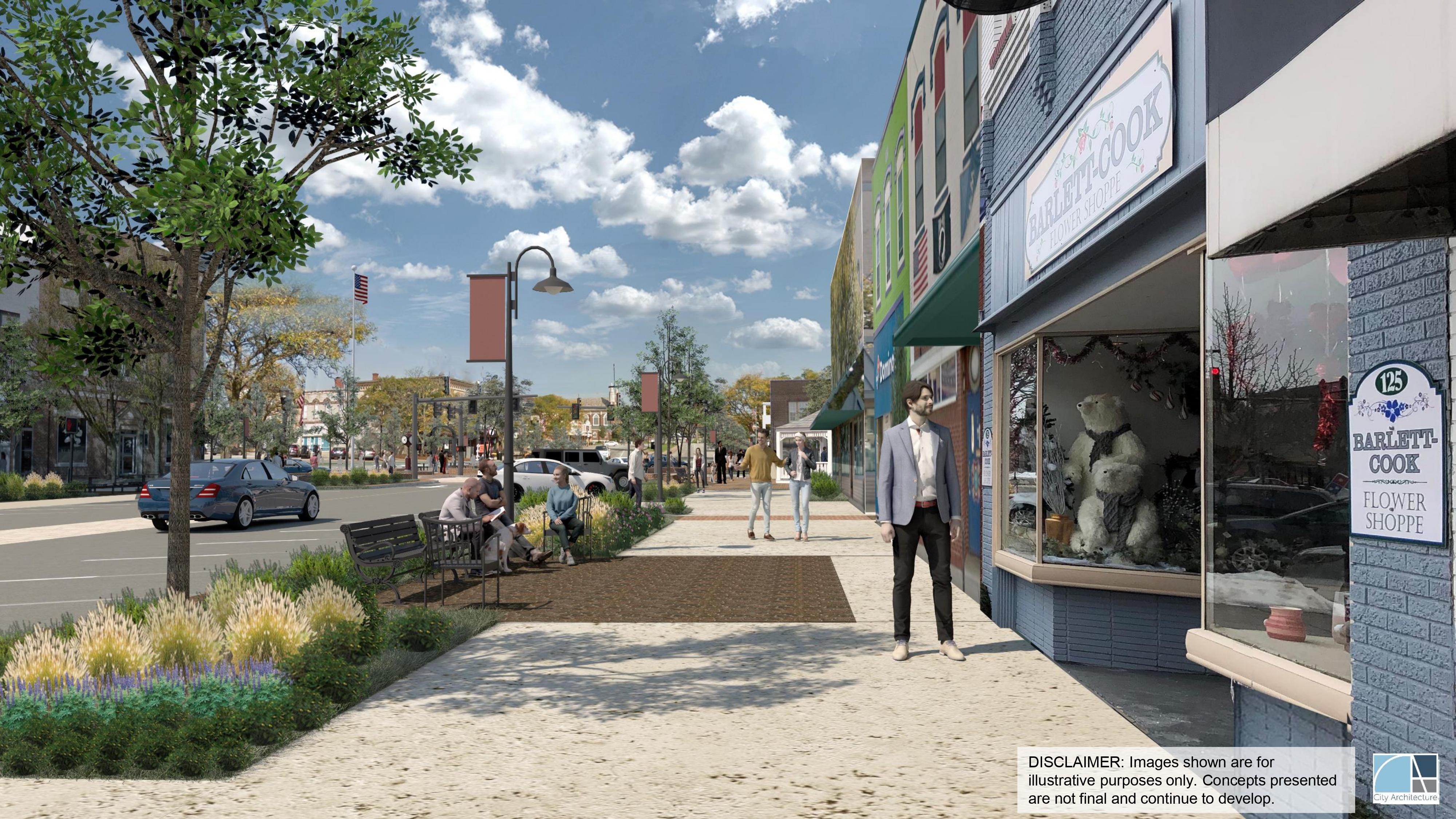 View Comments (4)
Your donation will support the student journalists of Wadsworth High School. Your contribution will allow us to purchase equipment and cover our annual website hosting costs.