BY ASHLEY ALLWOOD
Anthony Ripplinger, a Wadsworth High School senior, decided to take on the half ironman triathlon in Springfield, Illinois on August 1.
A half triathlon requires 1.2 miles of swimming, 56 miles of biking, and 13.1 miles of running. Ripplinger completed the triathlon in 5 hours and 5 minutes finishing in 9th place out of 114 who raced and also ranking first of his age group.
Ripplinger found his inspiration to do this event from different videos he saw online.
"I was already on the high school's track team and swim team so I thought it was something that I could do," said Ripplinger.
Ripplinger trained for about 2 months consisting of twenty to thirty hours a week. Spending about ten hours biking, five hours swimming, and six hours running. Ripplinger mentioned that biking was one of the hardest parts because it was something he normally doesn't do. Also Ripplinger said that the transition between the different events is what slowed him down because it was something he did not practice as much. Ripplinger came in as the second fastest runner and sixth fastest swimmer.
"You get what you pay for when it comes to biking because everyone who beat me in biking had a bike that was hundreds of dollars," said Ripplinger.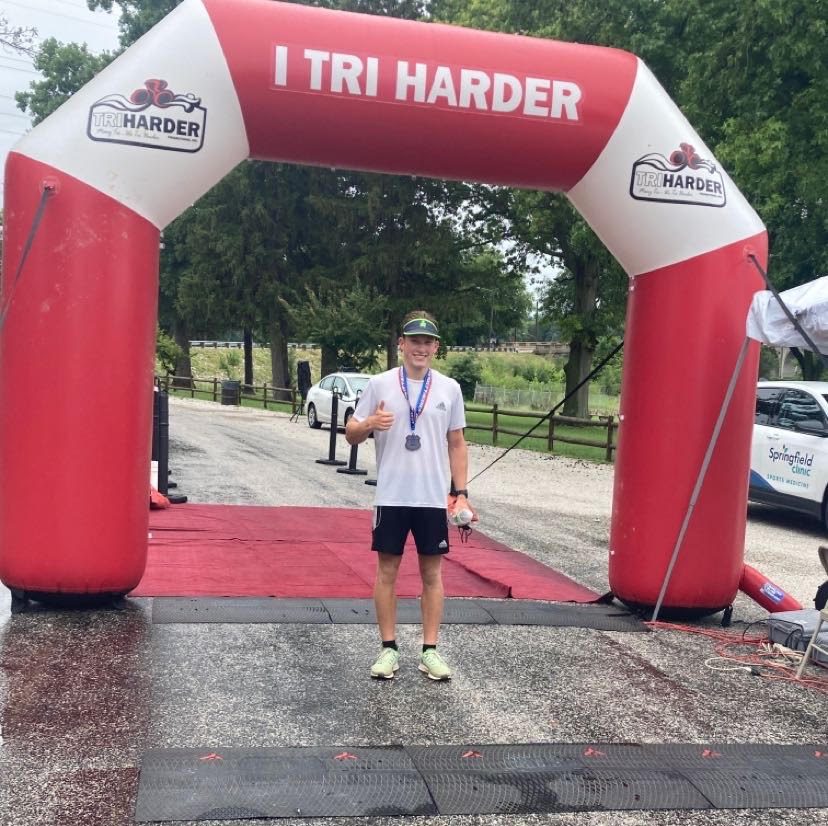 Ripplinger had to take on the triathlon in Illinois because anyone 18 and under are not allowed to participate in triathlons in the state of Ohio.
Ripplinger was not allowed to listen to music while running or biking. He spent his time looking at the scenery and watching his distance on his watch while running and his speed on his head set while he was biking.
Ripplinger took on this event with one of Wadsworth's alumni, Timmy Edwards, who graduated in the class of 2020. Ripplinger wants to take on the full ironman triathlon some time in his life.