Student attacks OSU
BY TORI BAKER
Abdul Razak Ali Artan drove his car into a group of students and attacked others with a knife on Ohio State University's main campus on November 28. This attack put fear and paranoia into the lives of the students and their families.
When the attack first happened, the Ohio State Police Department sent a tweet out to the students to "Run. Fight. Hide." This violent outbreak resulted with 11 people being hospitalized: six wounded from Artan's car and five with knife lacerations. Ohio State police officers were at the scene within a minute from when the attack occurred. Ohio State police officer, Alan Horujko, was nearby the scene because of a gas leak. Horujko fatally shot Artan which put an end to the attack.
On campus OSU freshman and 2016 Wadsworth graduate, Alyssa Hopkins said that a girl in her class ran up to the teacher and projected the news on the board for the whole class to see. Hopkins said everyone was on their phone getting texts from their friends and family making sure that they were safe.
"You always see this stuff on the news all the time but you never think it will happen to you," Hopkins said.
The lock down lasted about an hour to an hour and a half. Class resumed with a normal schedule the next day. Hopkins said that everyone was shaken up from the incident and the atmosphere on campus was odd but no one was sad or discomfited.
Tanner Reeling, OSU Freshman and 2016 Wadsworth graduate, was on campus that Monday morning near the attack. He was in class about a block away from the attack when it occurred. His dorm was about a quarter of a mile away from where it occurred.
Tanner's younger sister, Faith Reeling, 11, said, "I was scared for his safety because he was so close to where the attack happened."
Reeling discussed how it wasn't just that the attack was alarming, but rather the way that one person can significantly change so many people's lives in an instant.
"It was more of a reality check. You hear about shootings and attacks in the news and it makes you worry because another attack could happen at anytime," stated Reeling.
Not only did the attack scare the students at OSU and their families, but also the high school seniors who plan to attend Ohio State University.
Charlie Simarro, 12, applied to OSU two weeks ago to make the early admission application. Simarro had always wanted to apply to OSU since his freshman year when he visited and saw how beautiful the campus was.
"This attack has not affected my decision to attend OSU because although this was very tragic, it could happen anywhere," Simarro said.
He said that the police force was very quick to go to the scene and that OSU is still is a great school academically and an amazing place to be.
"I was very sad to hear about the attack at OSU especially after hearing that a student died. This tragedy should not happen anywhere and it is awful that someone feels the need to hurt innocent people," said Simarro.
Many students at Wadsworth were shocked after the attack and it was hard for them to comprehend. They described it as a tragic incident that affected them and their families. Occurances like these are why training for these events happens at Wadsworth.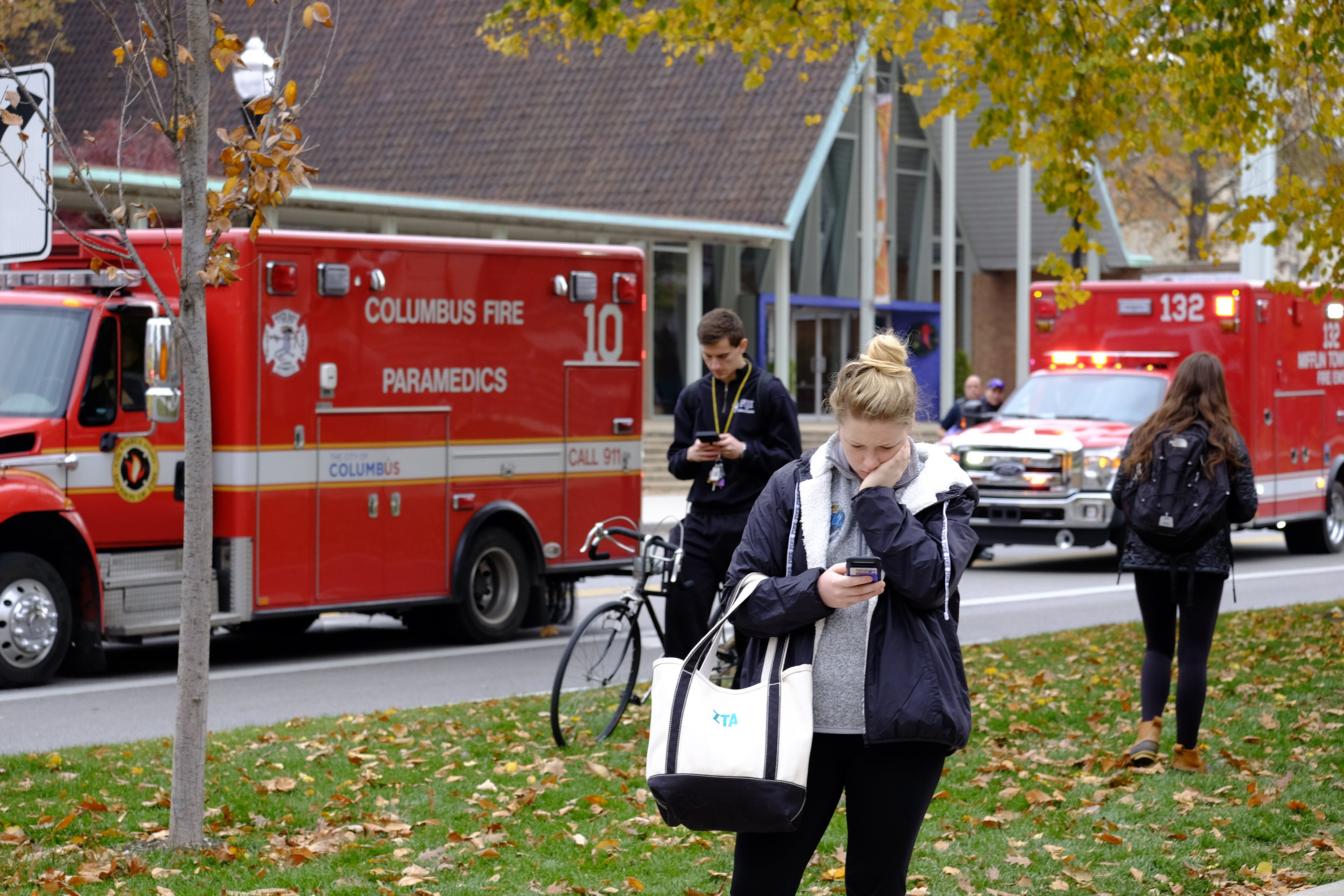 Your donation will support the student journalists of Wadsworth High School. Your contribution will allow us to purchase equipment and cover our annual website hosting costs.