2017 NFL draft prospects
BY MITCHELL BLACKBURN
There are many top prospects coming into the 2017 NFL draft. All of these players have the chance to make a big impact on whichever team lands them in the draft. Here is a look at the most sought out players in each category in the draft based on NFL scouts.
QB (Quarterback): DeShone Kizer, Notre Dame
Kizer has only started two years for the Irish. He is 12-11 as a starter, which is not very impressive as a starter. Kizer is 6'5 230 as a quarterback. NFL experts say he reminds them of San Diego Chargers quarterback Philip Rivers. Kizer is a dual threat player who is able to run and throw the ball. It will be interesting to see whether or not these strengths can translate into the NFL.
RB (Running Back): Leonard Fournette, LSU
Fournette is a different type of runner compared to others in the draft. He is a hard nose, run-you-over type of running back. His pro comparison is Adrian Peterson, because they both share an aggressive, powerful running style. Fournette looks to get a lot of touches a game from whichever team drafts him. Also if you are looking for a big back to protect your QB, Fournette is your guy.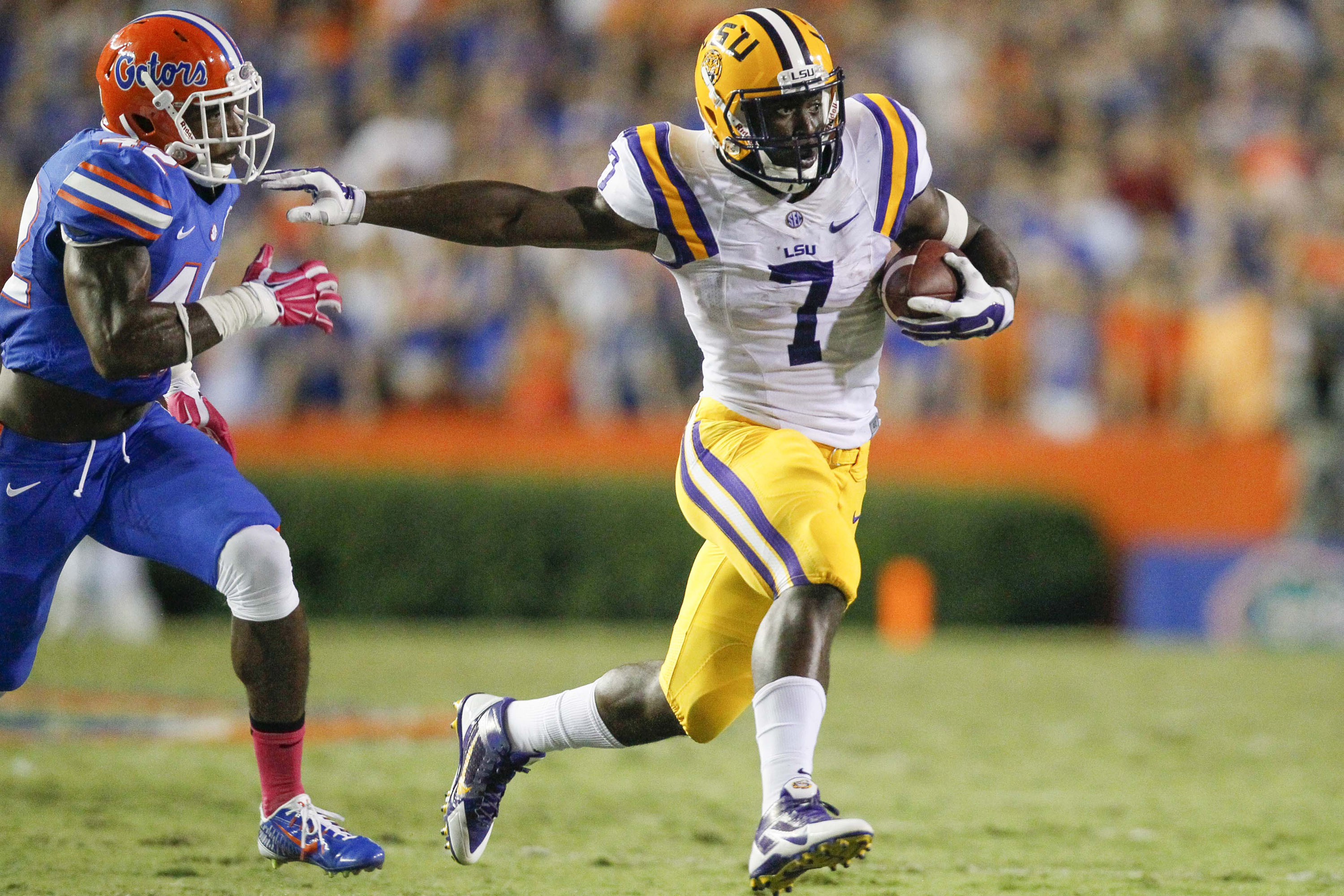 WR (Wide Receiver): Mike Williams, Clemson
Williams reminds people of Dez Bryant, with his length and route running. He is a very strong and tall wideout, with incredible ball skills. He is a great end zone threat and overall a great overall receiver. But NFL coaches question if he can outrun or separate himself from top corners.
OT (Offensive tackle): Cam Robinson, Alabama
Robinson, a big body on the edge is perfect for the NFL. He has great speed for a lineman and is always working to the second level of defenders. He blows defenders off the ball and NFL coaches see him as the best pass blocker in the draft. But Robinson lacks body control which allows quick defenders to get around him.
DE (Pass rusher): Myles Garrett, Texas A&M
Garrett is always fighting to get to the QB. With his quickness it's hard for lineman to get control on him. He makes the "dip and rip" look easy on lineman. His pro comparison is Julius Peppers. But Garrett tends to sit down some games, when it's not going his way he tends to take plays off. NFL coaches wonder if it's from his ankle injury or if it just who he is.
S (Defensive Back): Malik Hooker, Ohio State
Hooker with his tremendous ball hawking and route recognition skills puts him as the #1 ranked DB in the draft. Hookers pro comparison is Ed Reed, with his outstanding footskills and acceleration in the secondary. Overall, Hooker is a spectacular ball-hawk with the kind of instincts and ball skills that should make him a legitimate all-star at the next level. But NFL scouts worry if he can defend the run as good as he does the pass.
Your donation will support the student journalists of Wadsworth High School. Your contribution will allow us to purchase equipment and cover our annual website hosting costs.