Women's March occurs in Cleveland, Washington
BY MARIA REGUEIRO
Millions of people around the world marched on Saturday, January 21, in solidarity with the Women's March on Washington, including 15,000 people in Cleveland's Public Square.
People from areas throughout our state joined the march on the first day of the new President in order to protest the ideals, proposals, and rhetoric of the President and the new, predominantly Republican, federal administration.
Women had a multitude of reasons that they attended the march. Shoshana, a woman from Cleveland Heights, attended the march with her two young daughters. She "marched for her daughters, so they can grow up in a free country."
Donna Bach, from Garfield, walked through the march carrying a green coat-hanger, in order to draw attention to pro-choice abortion rights. She marched because she's "been marching for the last 45 years, and we [women] still do not have equal rights."
Though many of the signs and t-shirts that people held and wore were candid and explicit, the march itself was peaceful and civil. According to the Cleveland Police's Facebook page, there were "15,000+ peaceful demonstrators downtown expressing 1A rights. Main topics: various women's rights. No issues or arrests."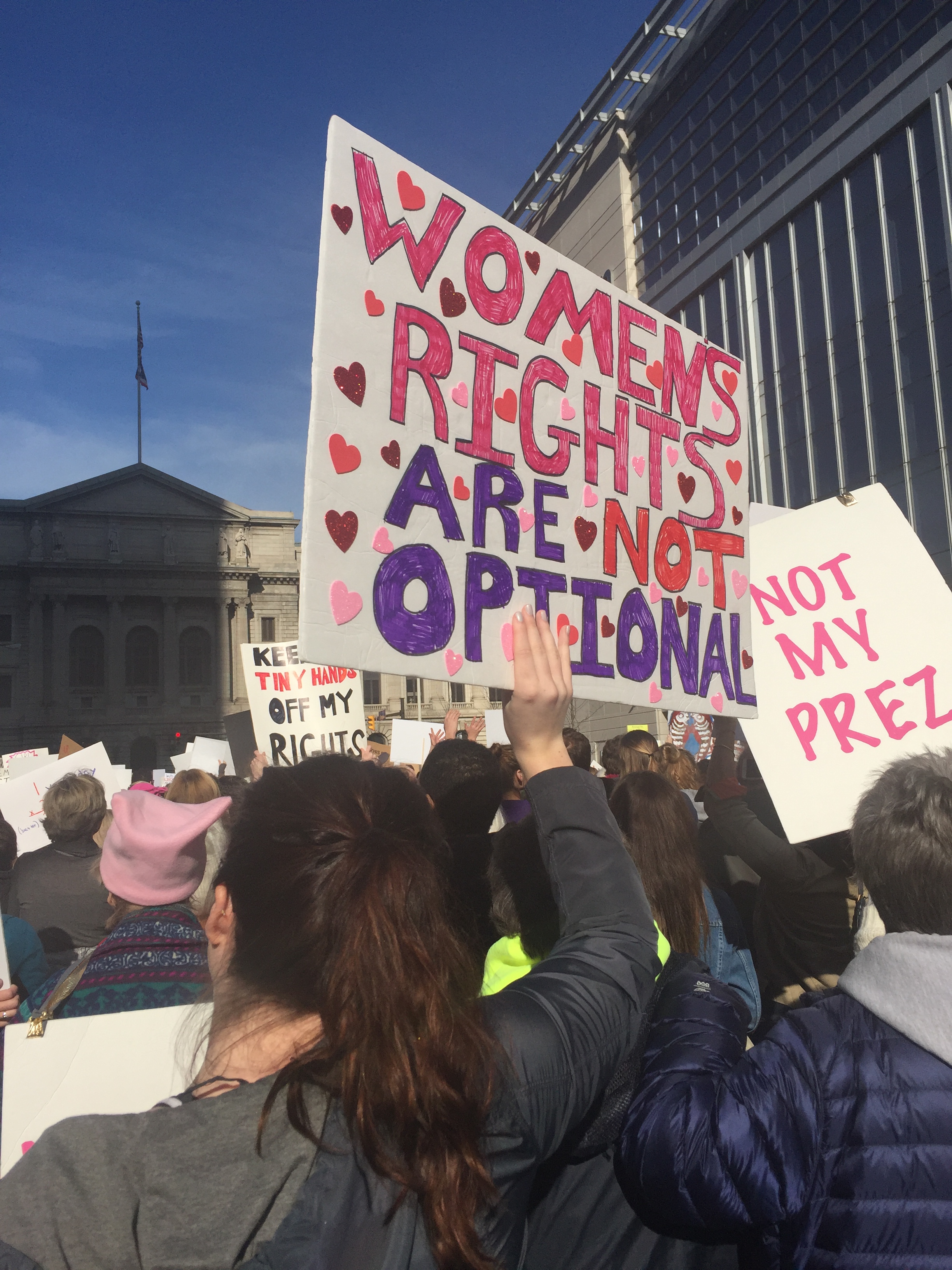 The Cleveland branch of the march was organized by two physics Ph.D. candidates from Case Western Reserve University, Claudia Pasmatsiou and Laura Johnson. Speakers at the march included Nickie Antonio (Minority Whip, District 13) and Marcia Fudge (U.S. Representative, 11 District of Ohio).
Despite the opposition of the march, the speakers presented a optimistic view of what they can accomplish through their peaceful resistance, saying "we are going to march today to build a better tomorrow," and "this is how we change the world."
The subsequent problem following these protests is being able to continue the momentum created from the world-wide marches. Many women are organizing parties of "Pantsuit Nation" to discuss their experiences at marches and brainstorm ideas on how to continue resisting the new administration.
And women plan to continue to fight to protect their rights. "We are not going to leave the world to darkness and ignorance," the speakers said. "We fight, and we make history!"
Your donation will support the student journalists of Wadsworth High School. Your contribution will allow us to purchase equipment and cover our annual website hosting costs.