Judge sentences four in front of students
BY LAUREN CONLEY
"All rise for the honorable Judge Stephen B. McIlvaine," echoed through the Performing Arts Center as Judge McIlvaine approached the stage today.
This was not the usual court room, but rather a modified court room build on Wadsworth High School's stage so that the upperclassmen could see what it was like at a real court sentencing. The people being sentenced were also real and the judge acknowledged that the event was held to enlighten students on how misjudgments and mistakes could easily put them in the same situation. It was specifically held a few weeks before junior banquet and prom so students would think about making better decisions on those nights.
"It was a very eye-opening experience because a lot of the cases he talked about apply to everyday life," said Mason Beal, 11. "He showed how the laws that were related to the case are used in a court setting to decide sentences and what will be done with the person going forward."
There were four cases held overall, each only lasting about five to eight minutes. Three dealt with operating a vehicle under the influence of alcohol and one dealt with a domestic violence case.
Judge McIlvaine sentenced these offenders as he saw appropriate, all as the students observed. Some of these offenders were sentenced to time in jail and all were sentenced to at least twenty-four hours of community service. By choosing to participate in court in front of the students, part of those community service hours were already completed.
After the hearings, Judge McIlvaine went on to explain the cases and why he gave them the sentencing that he did. He explained the laws that were broken and why it is important to follow them.
"I expected the proceedings to consist mostly of speeding tickets and other small things, but it turned out to be more alcohol-related accidents and domestic violence cases," said Noah Falanga, 11.
Court hearings like this are held at Wadsworth High School every two years.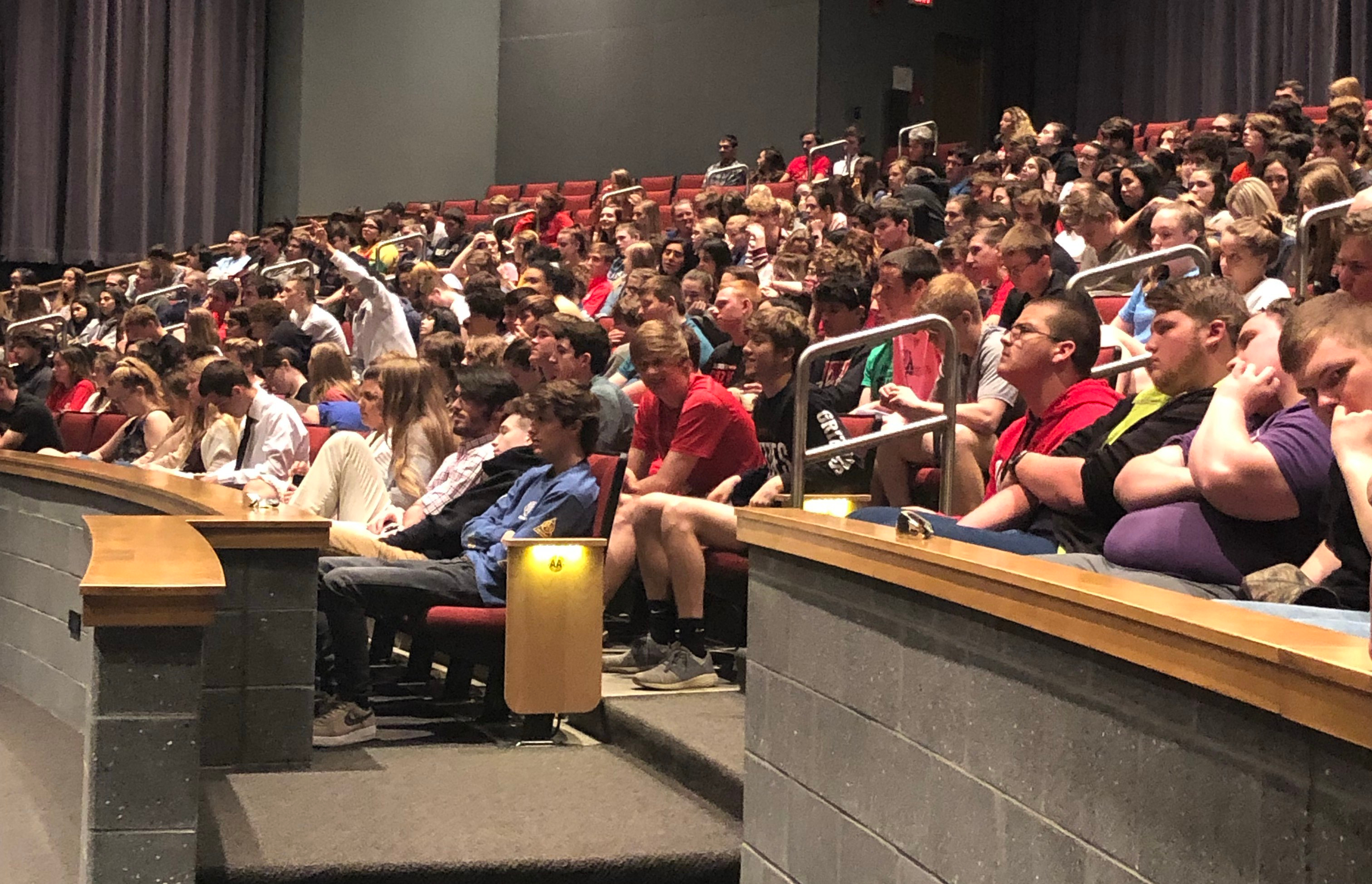 Leave a Comment
Your donation will support the student journalists of Wadsworth High School. Your contribution will allow us to purchase equipment and cover our annual website hosting costs.