Ed Sheeran's Divide reigns Billboard charts at no. 1
REVIEWED BY MADDIE SHAEFFER
After releasing his last album Multiply in 2014, he went on a worldwide tour and then continued to take a break, working on new music. After disappearing off of all social media in 2016, Ed Sheeran released his new album Divide on March 3rd. "Shape of You", his most popular single and a classic pop song, is reigning the Billboard charts at number 1.
Kicking off the album with "Eraser", Sheeran brings the sound of recent albums into play when he raps about his life, career as a singer and his social stance in the music industry. Following that track is "Castle on the Hill", one of my favorites, where Sheeran commemorates growing up in the small UK town, Framlingham, Suffolk. Sheeran's guitar and electric sound makes you want to celebrate life and get up and dance, as he did with his high school friends.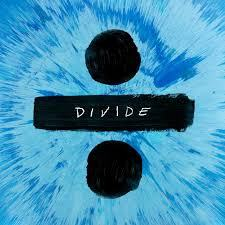 "My favorite song off the album is 'Dive' because it's such a beautiful ballad with so much power behind the words. I love the emotion Ed brings to the song," said Olivia Seiberling, 11.
"Dive" brings a sense of the blues, singing about his love that went wrong, similar to a John Mayer song. "Perfect", written for his current girlfriend, makes being in love sound beautiful throughout the rough times. With an orchestra and sincereness, behind the words, it feels as though you might be in love with someone you do not even have.
"My favorite is 'Galway Girl' because it has everything good about Ed. Good lyrics, a good beat, and a touch of cultural inspiration," said Zack Wojno, 12.
"Galway Girl" was a new sound to me, where Sheeran brought the feeling of Irish music using a fiddle as an instrument. "Happier" and "How Would You Feel(Paean)" resemble "Thinking Out Loud", another popular single from his last album.
Another new song, "New Man" is Sheeran's way of expressing his dislike toward his ex's new boyfriend. Sheeran claims that she has changed because of her new boyfriend but when she tries to come back to him, he resists.
Another love song, which appears to be common on this record, is "Hearts Don't Break Around Here." Once again written for his girlfriend, Cherry Seaborn, he directly tells her how she is the sweetest girl and how he feels safe with her, something the girl would usually say to the guy.With this emotion being displayed, we see Sheeran's soft side.
In "What Do I Know?", Sheeran creates a political statement standing up for those who want to change the world peacefully; he shares the idea that music can bring people together to make a change.
Finishing Divide, "Supermarket Flowers" is a tribute to Sheeran's grandmother who passed during the making of his album. With the help of his grandfather, he was urged to add this at the last minute to remember his grandmother's happy life and the impact she left on him.
All together, Divide highlights Sheeran's strengths in the music industry. With welcoming new sounds and his signature style, Sheeran has created a masterpiece of a record.
Your donation will support the student journalists of Wadsworth High School. Your contribution will allow us to purchase equipment and cover our annual website hosting costs.