AP students should not have classes after taking exams
"Senioritis" has become a widely perceived phenomenon, describing the trend of high school seniors losing motivation nearing graduation. With the end of the school year becoming increasingly stressful due to things such as AP testing and final exams, many Wadsworth High School seniors have claimed to be experiencing its effects. 
Because all AP tests, CCP finals, and EOC's are held within a small period of time, April and May have become stressful months for many students at WHS. 
Kianna McEwen, a senior at WHS, has experienced "senioritis," feeling burned out nearing the end of her last year of high school.
"Being a Senior is already stressful enough between all of the college stuff, graduation, and tons of paperwork, but I also had a full schedule this year," McEwen said. "I am exhausted and am struggling to find motivation despite being an incredibly self-motivated person.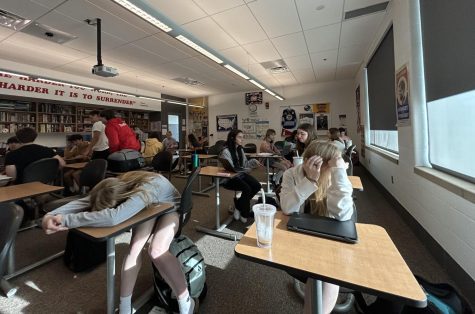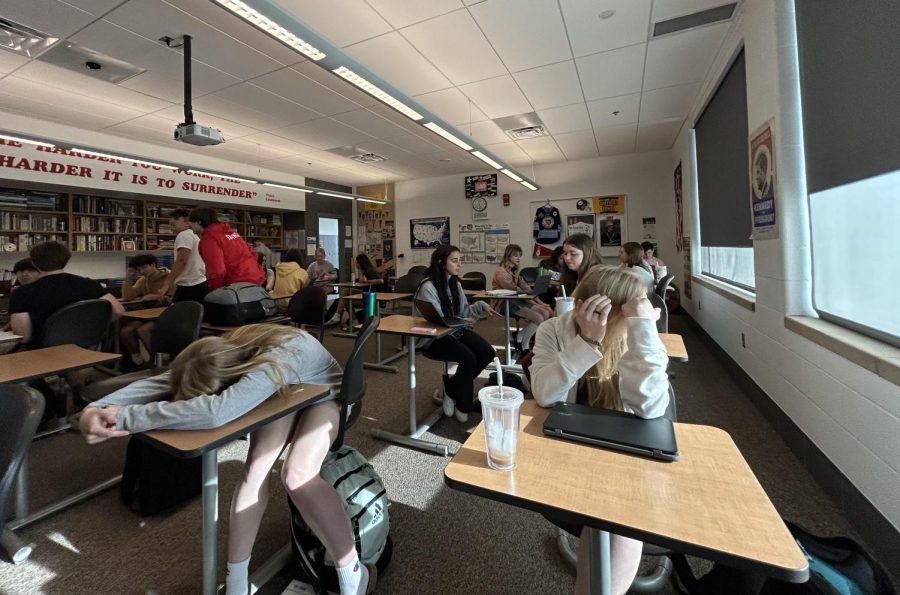 On top of their usual school work, many members of the senior class have spent time preparing to move into adulthood, either prepping for colleges or searching for a job. However, for some, the hard work has paid off.
"I do feel ready for college, but I can't wait for this all to be done right now," McEwen said.
Luckily for the seniors, their last day of school was May 5, allowing them to relax after sitting through crammed lessons and standardized testing. However, this is not the case for many other WHS students who have also experienced lack of motivation within the last few months of the school year.
Despite AP testing and CCP finals already having taken place, students in grades 9-11 are still forced to come into school for the last few weeks. 
Because all of the course material has already been taught during this time, continuing to participate in these classes is unnecessary. Due to this, AP students should have the ability to sign out of school using their Flex Pass during the periods they have AP classes. Beyond this, AP students should be exempt from having a grade put in as a final, as they have already taken a course exam. 
Since the school year has been unnecessarily drawn out for these students, many have found it hard to stay motivated.
Camryn Henderson, a junior, is active within many different areas of WHS, participating in swim, drama, and being enrolled in AP and CCP courses. However, these activities have put stress on her throughout the year. 
"I just think that it's hard to find motivation at the end of the year because everyone is just exhausted and it's hard to care," Henderson said.
Overall, with less than a month of school left, the stress that has built up throughout the course of the school year has caused students of all ages to feel burned out. However, by giving them the option to leave after exams, this problem will be solved. 
Leave a Comment
Your donation will support the student journalists of Wadsworth High School. Your contribution will allow us to purchase equipment and cover our annual website hosting costs.